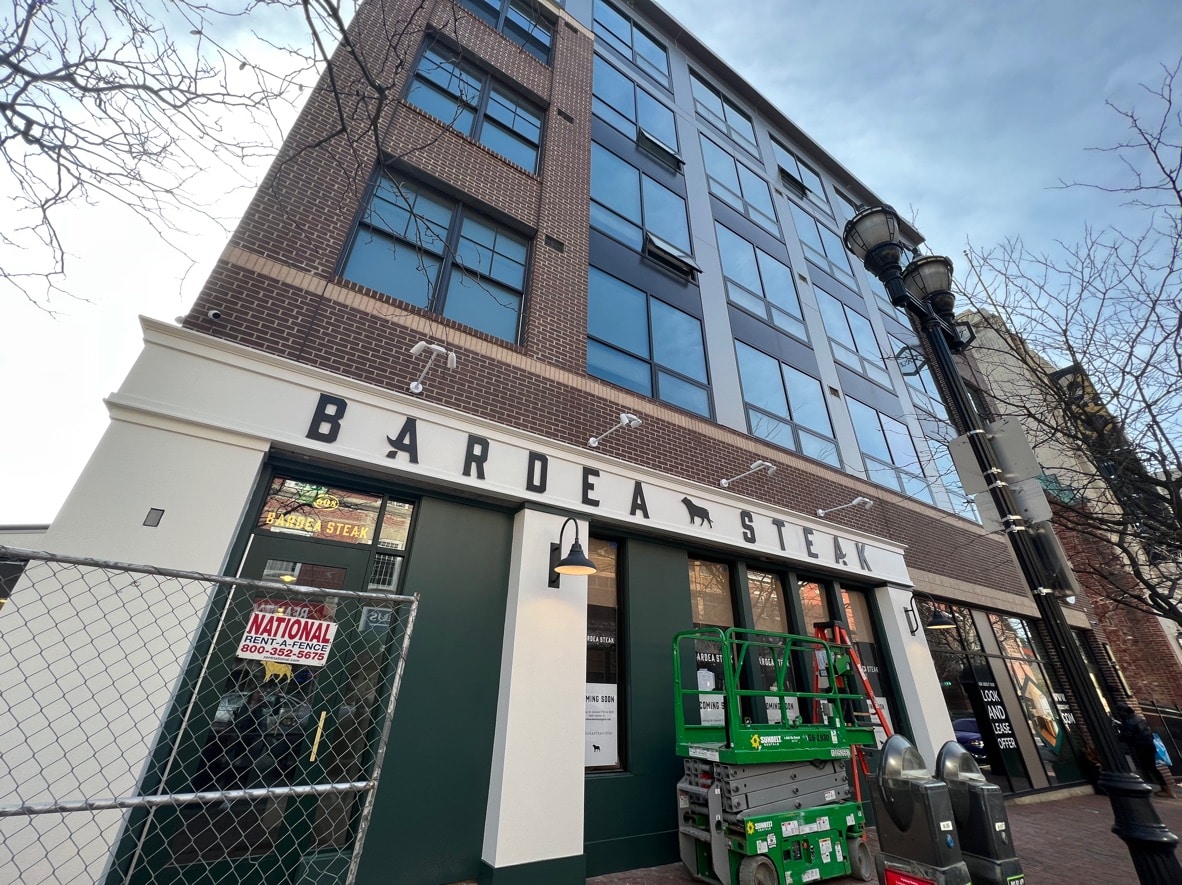 March 17, 2022 7:32 pm
Located in the ground-floor retail space of 608 MKT, the team behind Bardea Food & Drink is bringing a 5,000 SF steakhouse to Downtown Wilmington, DE this spring!
Watch this time-lapse as the exterior signage was installed yesterday by Tupp Signs. With this progress on the exterior, we can almost taste it!
For more details on the project, click here.