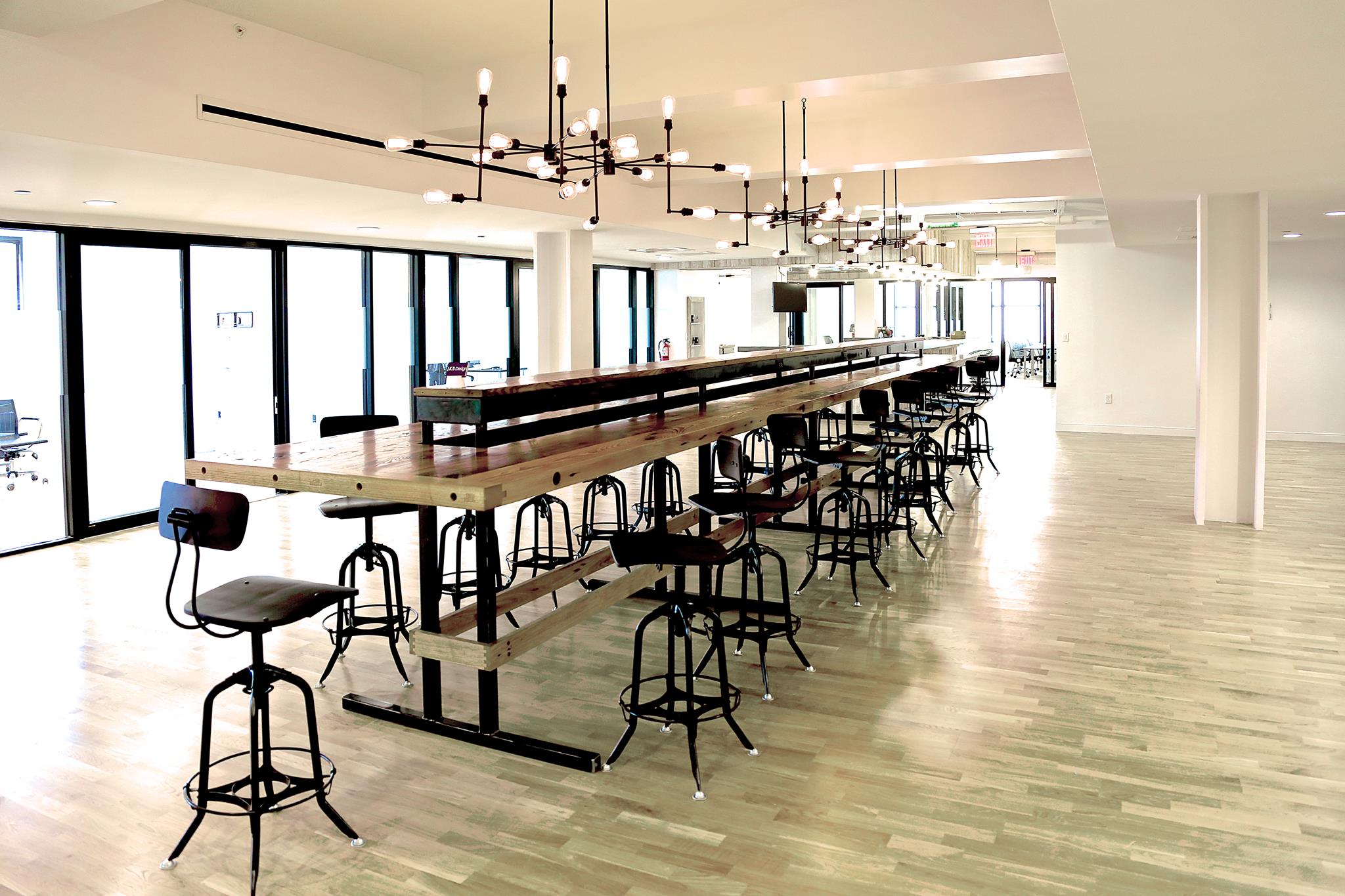 April 14, 2016 12:10 pm
On April 1st, BPGS Construction along with Robert Herrera celebrated the grand opening of  The Mill to the public, a tremendous stepping stone in Downtown Wilmington in the co-working scene. This project was especially special for BPGS Construction, as it was their first time fitting out a co-working space, and not just any co-working space-12,000 square feet of unique amenities and technological advances unseen in other work environments. Several hundred guests came through the space admiring the unique architectural features executed by BPGS Construction.
We interviewed BPGS Construction team member Steve Weathers to get his take on the back end of the project!
Q. What was unique to this paticular project compared to others you have worked on?
A."This project was unique in the aspect that the architect (co-owner) visited the site almost every day during construction. This is much different than a typical interior fit out where the architect may never step foot on site during construction. This unique dynamic not only helped shorten the construction schedule but also helped BPGS bring the design to life exactly as the architect envisioned it."
Q. What particular challenges did the team overcome during this project?
A. "The biggest challenge of this project was combining the high-level of finishes, architectural complexity of the design and speed of the construction schedule. For the open ceiling concept to work in the Nemours building dating  back to 1936 a high level of coordination was required between all trades."
Q. Were there any special milestones with this project?
A."This project is more of a milestone for the building – This is the first time the large CMU column encasements have been demoed to allow for a much more open floor plan. I think this concept will be implemented time and time again as other floors in the building are remodeled." 
Q. Wilmington wants to know, are there any juicy details on phase two of the project?
A. "I hear the architect is working up plans now. My understanding is that he has a better feel for the local Wilmington market and will add a few more private office options along with some new sit-stand option desks."
For more information on this incredible space, visit their website.