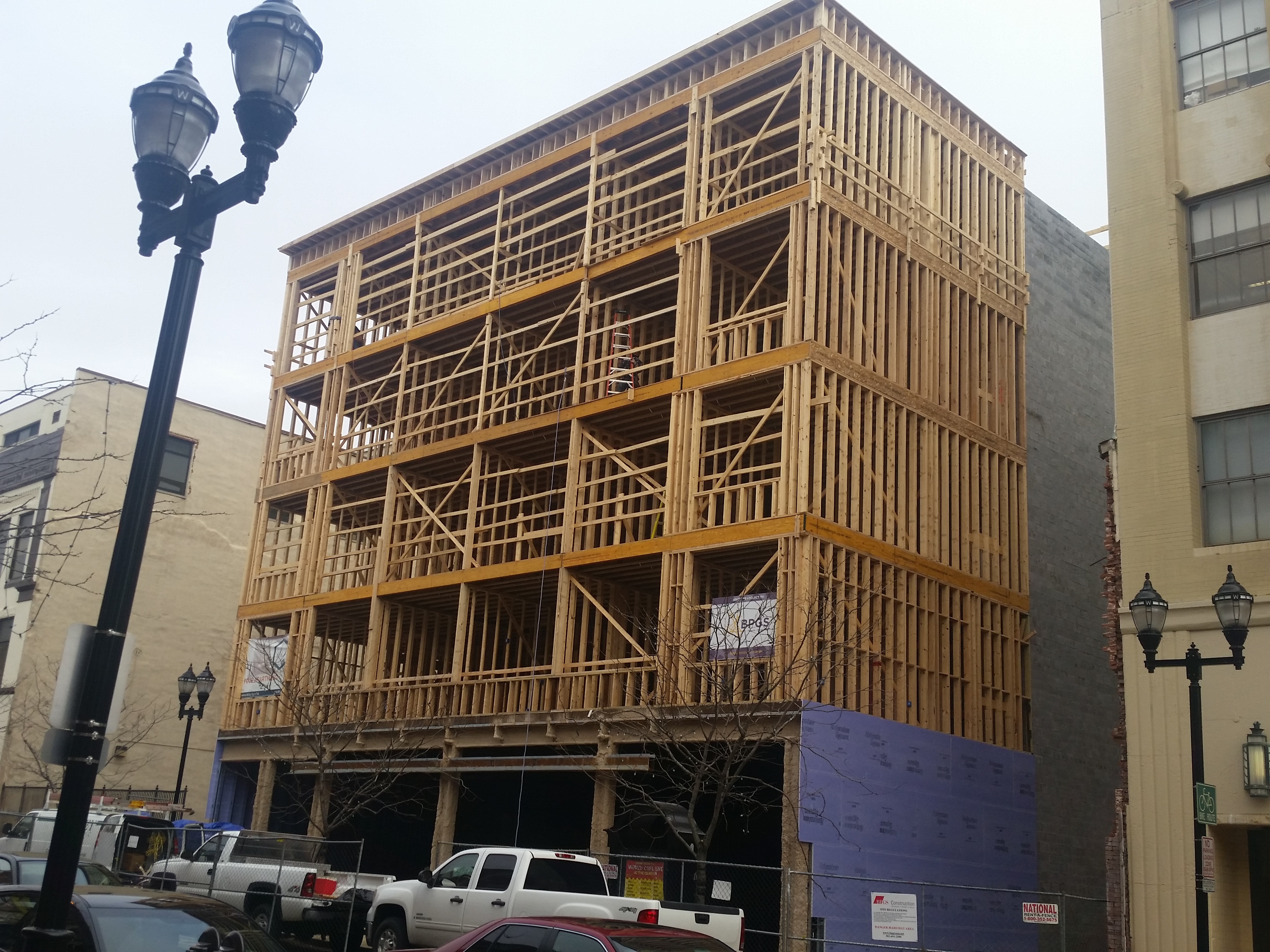 January 14, 2015 7:28 pm
608 Market Street located in Wilmington, Delaware  next to The Delaware College of Art and Design will provide additional apartments to the area as well as commercial space. The 29,530 square foot building has reached a pivotal moment in  construction, with the completion of the wood framing. Emily Olivetti, is the Project Manager on-site and is thrilled with the progress of the project and are excited to be moving forward!
Do you think you have what it takes to be a part of the BPGS team? We are growing! Check out our current career opportunities!