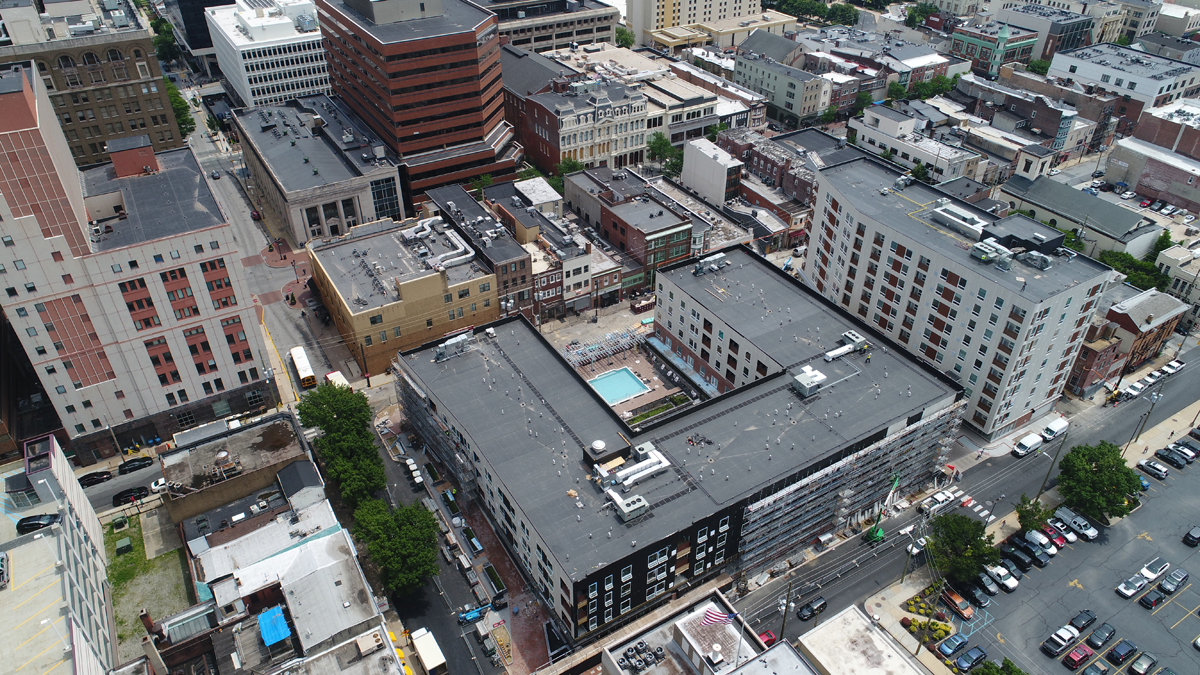 June 15, 2018 6:13 pm
With an amenity space unlike any other, everyone is eager for The Residences at Mid-town Park's completion, including the BPGS Construction team. Not only is this 200 apartment community state-of-the-art, but it is also a huge catalyst in spreading the revitalization effort in Downtown Wilmington, Delaware westward-talk about a rewarding project!
Catch a sneak peek of this stunning community by watching the short video below.