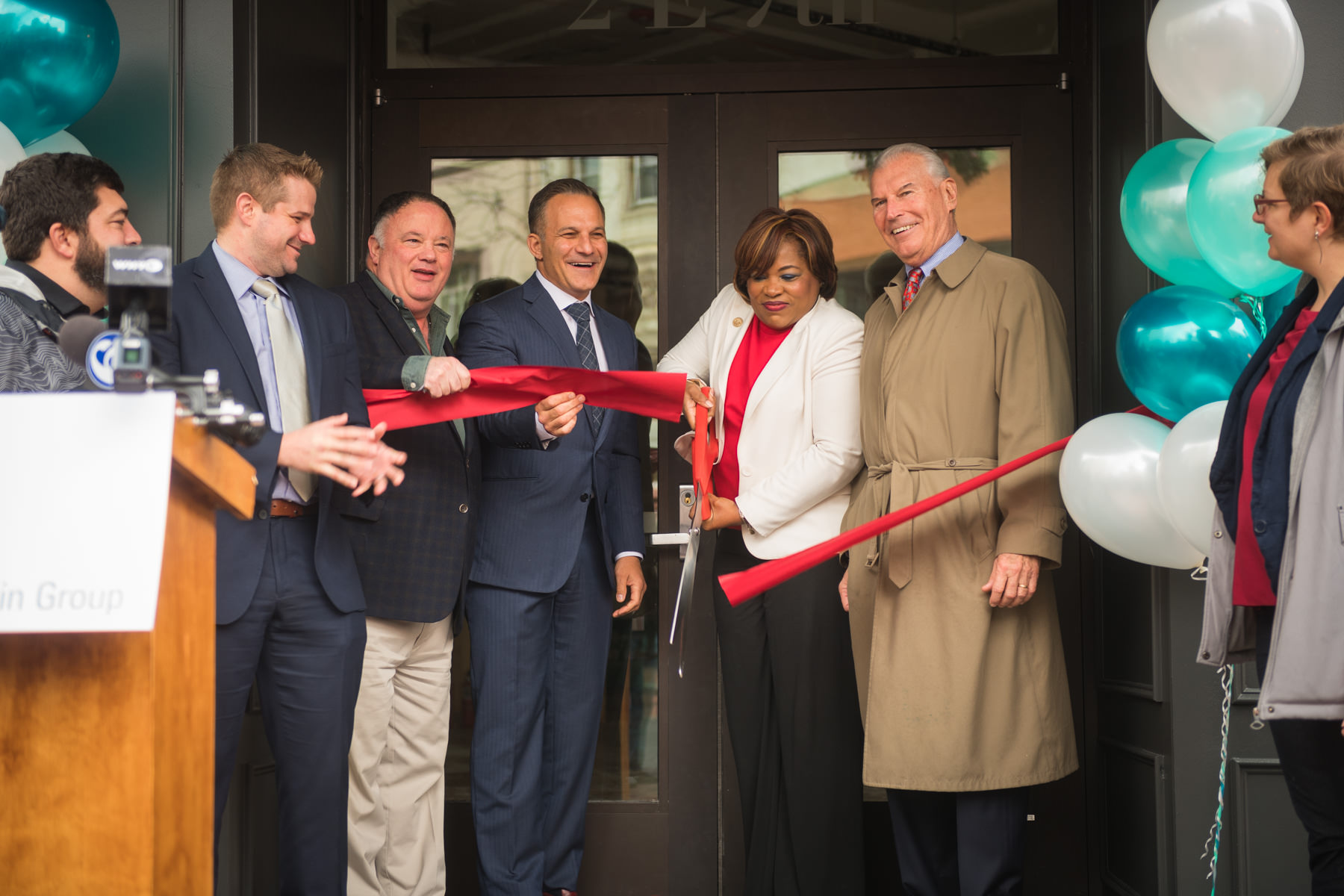 December 5, 2017 7:53 pm
WILMINGTON, DE– Wilmington-based developer, The Buccini/Pollin Group, Inc. (BPG), ResideBPG and BPGS Construction (BPGS) are proud to announce the Grand Opening and Ribbon Cutting Celebration for 618 MKT, on December 5th at 10:00 am at 2 East 7th street in Wilmington, Delaware. A historic staple of Market Street, the building now consists of 15 units and 4,500 sq ft of retail. Following the ribbon-cutting ceremony, guests will enjoy tours of the striking residences as well as holiday-themed coffee and treat pairings with live music provided by Gable Music Ventures at Starbucks on Market located at 627 Market Street.
The brand-new apartments consisting of 13 one-bedrooms and 2 studios makes the new unit total for the MKT community and Market Street Village which spans up and down Market Street from the 400 to 800 blocks to 238 apartments. With quartz countertops, rich brown cabinetry, subway tile lined showers and charming views of Market Street below, the community features an upscale loft-feel.
The ribbon cutting not only celebrates the new apartments, but also the resurrection of the original Queen Anne style building façade dating back to 1895. With only photographs as historical building data, The BPGS Construction team worked diligently to restore the building to its former glory complete with a standing seam metal roof and 13-foot copper finial.
Just a month following the MKT Place grand opening, which houses the community's amenities including a fitness center and resident lounge, the resurgence of energy continues on Market Street as more people call it home. Between The Residences at Mid-town Park due to open in 2018, MKT Place and 618 MKT, a total of 247 new apartments will be completed within a few blocks.
For more information on MKT, please call 302.893.7413 or visit www.residemkt.com. The community's Leasing Center located at 627 Market is open weekdays from 8:30 AM -6:00 PM and 10:00 AM-4:00 PM on Saturdays.
As the downtown resurgence continues, individuals of all backgrounds desire to call it home. From local empty-nesters allured by the arts and entertainment that the city has to offer to the first-time Wilmington residents new to the area, MKT offers apartment living in all shapes, sizes and styles, there is something for every city lover!