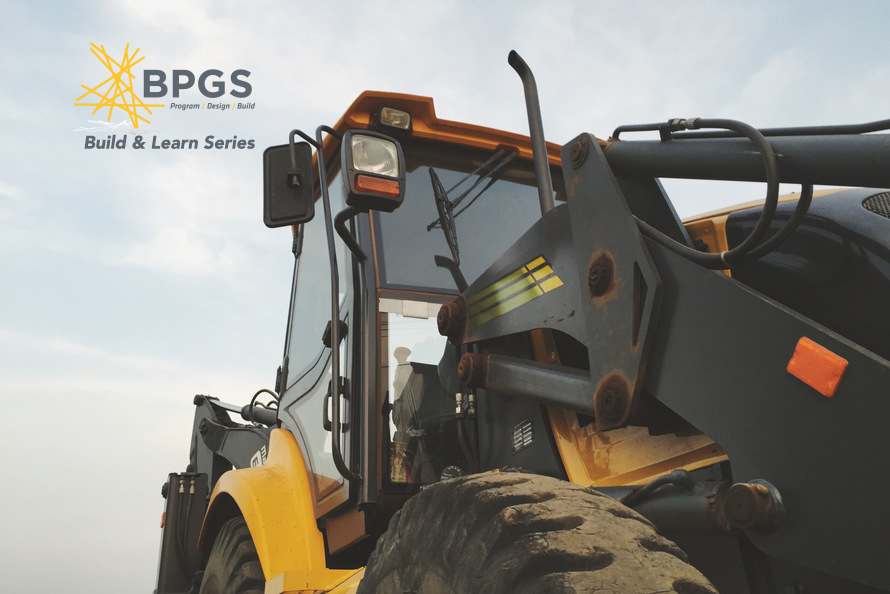 July 28, 2016 2:16 pm
At BPGS Construction, an environment fostering continuous learning is constantly being developed in order to empower our employees. A product of this ongoing development is the monthly Build & Learn Series.
The BPGS team met at the Harlan Flats Phase II site on Wednesday afternoon for this month's Build & Learn Series. The goal of the Build & Learn Series is for the entire BPGS team to gather at an active construction site for a hands on team building activity to enhance team communication, address current projects and learn from fellow team members. The Harlan Flats discussion included lessons learned from the fully displaced pile foundation installation as well as the ongoing heavy wood framing activity.