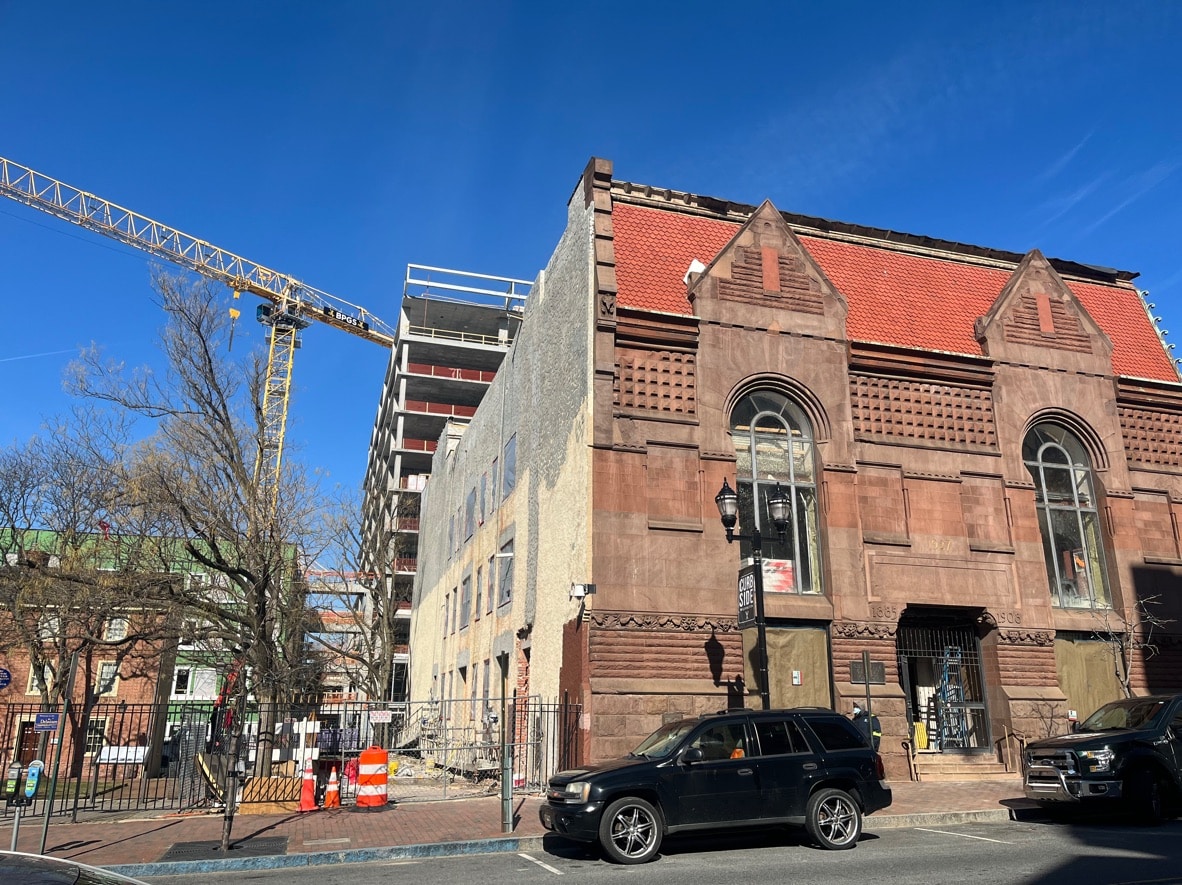 April 1, 2022 7:16 pm
Wilmington's first luxury boutique hotel is coming this summer to 519 Market St! Featuring four food and beverage concepts, the 24-room hotel is located within a historic Victorian Romanesque brownstone designed by Philadelphia architect Frank Furness.
The building dates back to 1885 and has gone through a number of renovations throughout the years to accommodate for the different tenants. First occupied by the Security Trust & Safe Deposit Company Building, the building still features the original bank vaults that stored precious metals. In more recent years, the building was home to Kuumba Academy Charter School.
With the addition of a rooftop bar, the foundation needed additional shoring to accommodate for the new loads being applied. Through a process called underpinning, the foundation was extended five feet underground and stabilized with concrete. Two columns were added to reinforce the existing steel. Furthermore, the roof needed to be completely removed and re-constructed to provide adequate support for the bar.
The lower level, which will become a cocktail lounge, features an arched brick ceiling. Years of paint needed to be stripped in order to showcase the original brick. Similar to the arched ceiling, many notable elements through the building have been historically renovated to add to the charm and character of the space, including the arched windows, wood paneling, brass entrance, and exterior detailing.