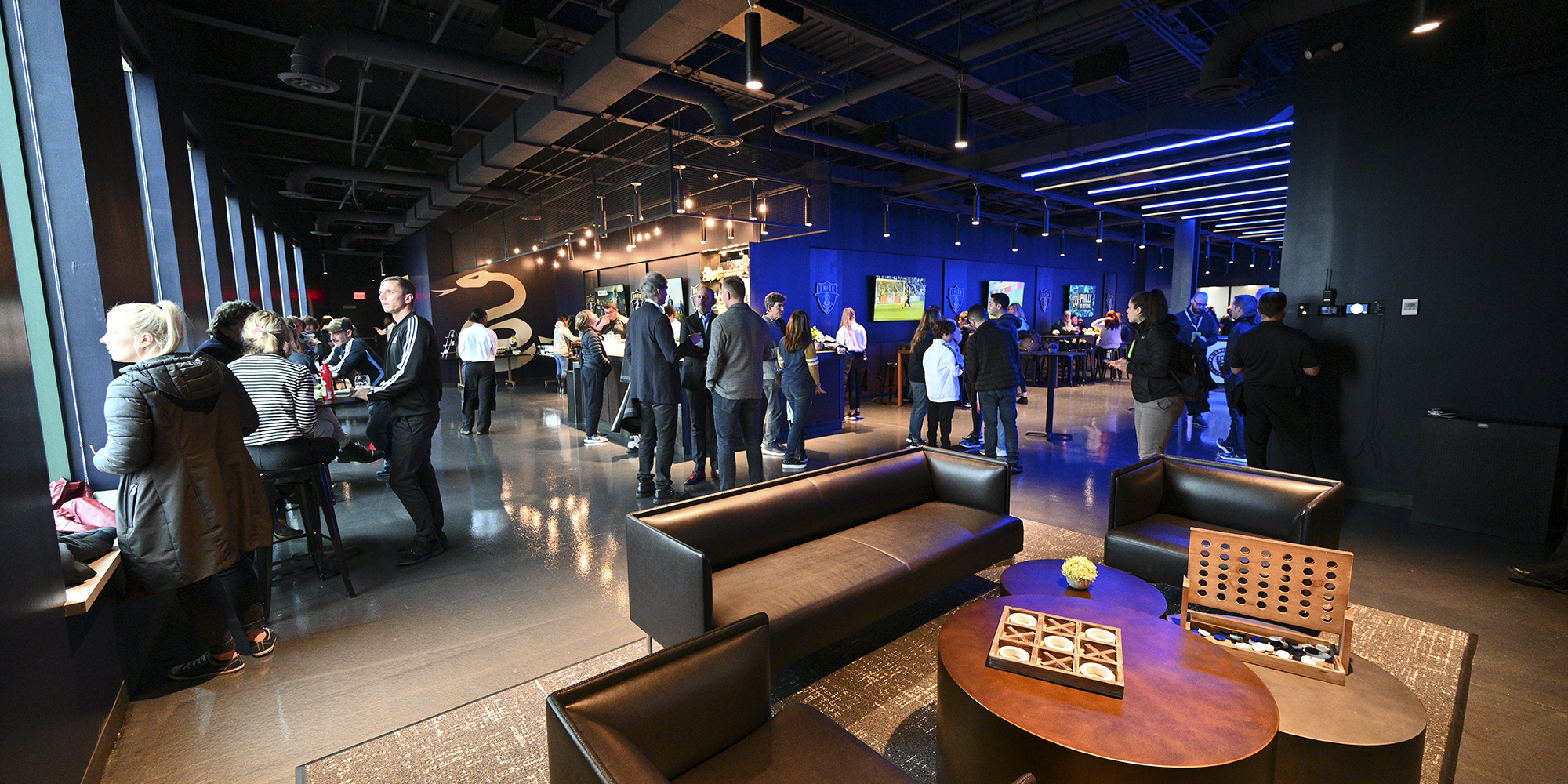 February 3, 2020 9:28 pm
The Philadelphia Union recently opened their new premium VIP Tunnel Club at Talen Stadium. They announced this exciting new addition in April of 2019 andkicked the project off in August. The club offers exclusive opportunities from food and beverage to one-of-a-kind experiences such as close proximity to the players throughout the game.
This 3,000 SF club offers fans access to Union and visiting team players during pregame, halftime and post-game where they are able to watch and cheer on players entering and exiting the locker rooms.
The design concept was done by Rossetti, the same company that helped bring The 76ers Fieldhouse to life. This was a design-to-build project where BPGS worked interactively with the Union and Rossetti to bring their visions to reality.
One of the coolest features, and biggest challenges, was the lighting system. "The lighting system that was proposed was an interactive light control system that has the ability to be programmed to do many different things: American Flag, turning the room blue, the snake from the logo, etc. This and the fact the space was small were our two biggest challenges, but we adjusted and feel we completed the concept to the best of its abilities," says BPGS Construction Project Executive Drago Vasko, who completed the project with Project Engineer Elliot Greer and Superintendent Joe Libucki. 
Located behind the River End, and next to the Union locker room, the newly named "Tunnel Club" will offer special game day experiences to West Side Field Seat, Field Table, Manager's Row and Presidential Row Season ticket members. Max capacity of 150 guests ensures each person will have a unique, unforgettable game-day experience. The space also includes all-inclusive food and beverage inside the club. Manger's Row and Presidential Row members will have a private and personalized locker area for their use. Stella Artois will be the presenting partner of the Stella Artois Lounge, the new bar and hospitality space inside Tunnel Club.
If you're interested in purchasing VIP tickets for this unique experience, visit their website.