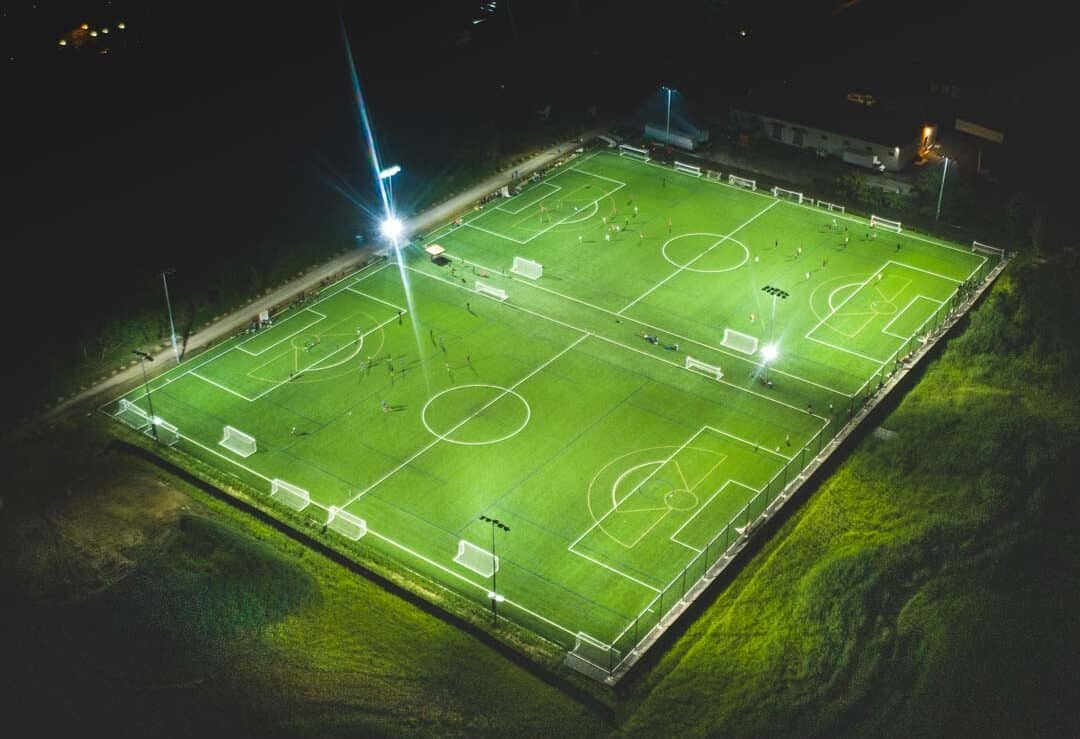 July 27, 2021 3:19 pm
In June, BPGS Construction completed two state-of-the-art 120 yd. x 75 yd. turf fields at the Chase Fieldhouse.
Home to the 76ers NBA G-League affiliate the Delaware Blue Coats and countless youth sports teams, the new multipurpose field supports the array of youth programs offered at the Fieldhouse, including soccer, lacrosse, field hockey, football, baseball, and Titus Sports Academy. The new turf fields can be broken down into:
2 full size 11v11 soccer field
4 full size 9v9 soccer fields
8 full size 7v7 soccer fields
2 full size Lacrosse field
4 small sided "box" lacrosse fields
2 full size field hockey field
2 full size football field
4 7v7 football fields
1 full size baseball field
With a total of 4 turf fields at The Fieldhouse, the 2 new new outdoor fields feature state-of-the-art, mobile controlled stadium lights to accommodate for night games for all sports.
Construction of the 142,000 SF project began in May 2021 and was completed in under 5 weeks, allowing Sporting Delaware to host the first event on the new fields on June 23rd. The soccer club welcomed 70 kids for a day-long travel soccer camp. Special thanks to subcontractors Cirillo Bros, Sprinturf, Edgewood Company, and Musco Sports Lighting.