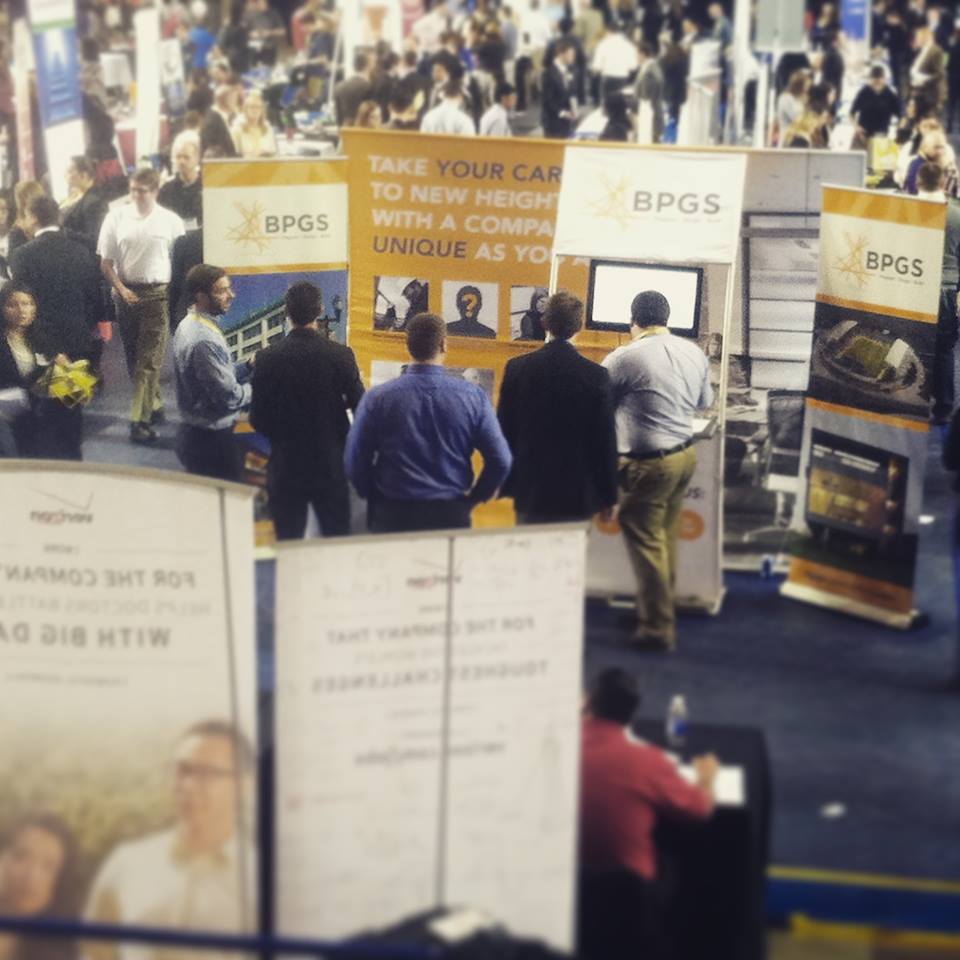 March 12, 2015 12:33 pm
There is never a dull moment at BPGS Construction and with the economy improving and BPGS taking on more exciting projects, they are on the lookout for more talent!
On February 26th, BPGS Construction took center stage at The University of Delaware Career Fair and showed off the new brand to prospective hires. The team met lots of driven individuals who made a point to speak to BPGS Construction about their unique Program/Design/Build company framework.
Keep an out for BPGS Construction at these upcoming career fairs:
Through the recruiting process, BPGS Construction was thrilled to meet Ryan Devine. Ryan is joining the BPGS team as a project manager. BPGS is continuing to hire to meet upcoming demand, check out the current openings here.
Curious on why BPGS Construction is the place to be? Check out 12 Reasons to Take Your Career to New Heights with BPGS Construction.