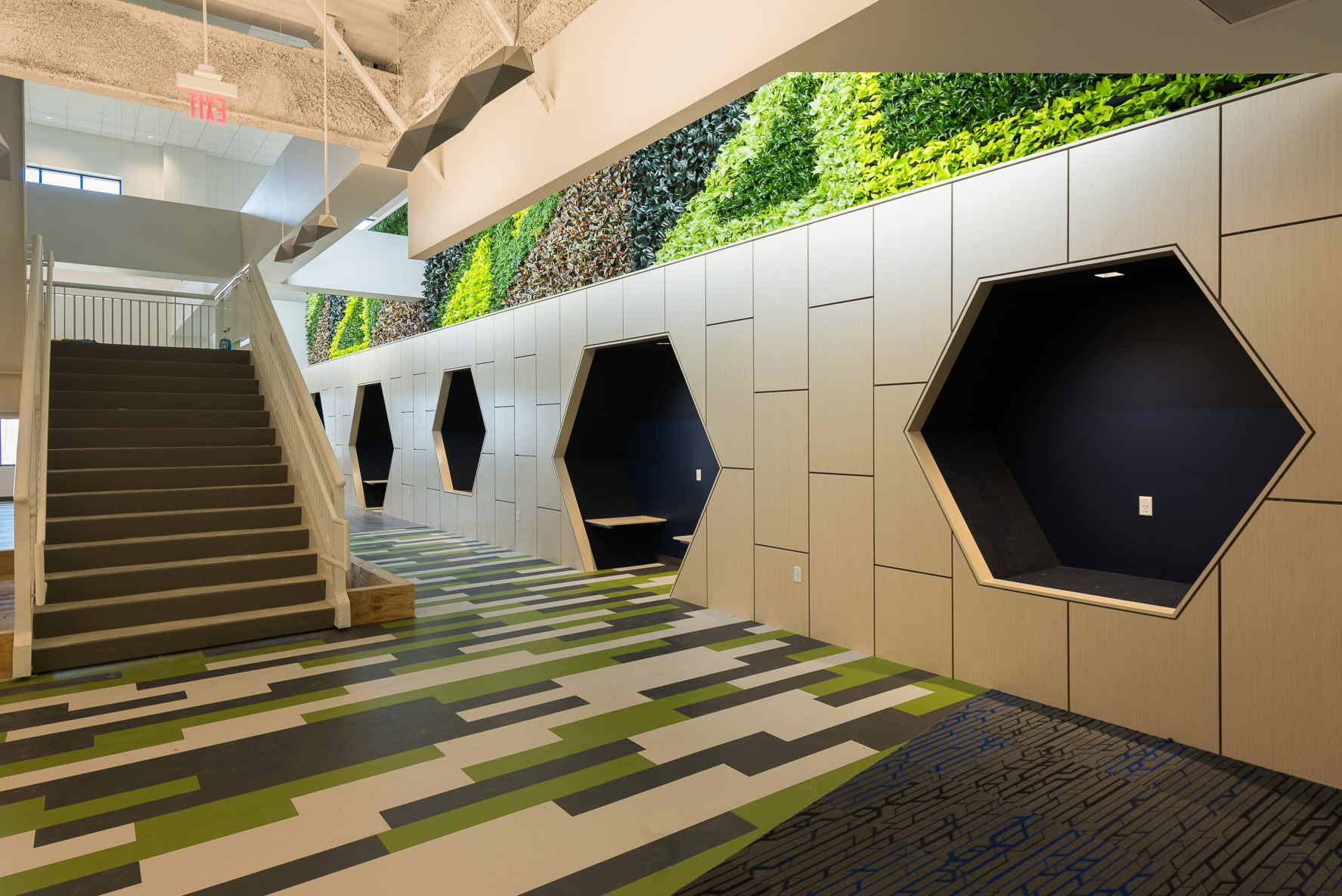 December 8, 2016 3:01 pm
Modern offices in 2016 are nothing like the typical rows and rows of cubicles seen in the 90's! Work space design is now a critical component not only to a company's mission but the employee experience as well.  BPGS Construction had a blast managing the construction of a "hive" themed office space for Power Home alongside architect Wullf Architects – Roberta Devlin, MEP Engineer – DEDC – John Leslie and Structural Engineer – Cooke Brown – Dave Brown.
The inspirational and unique work environment features a living wall with succulents, hive shaped private meeting rooms, bold conference areas to spark creativity, decked out restrooms, bold privacy rooms and relaxing lounge areas.
Looking to take your office space to a whole new level? Contact BPGS Construction for a quote!
Want to be a part of a company that is changing the way people work? Click here for current job opportunities.