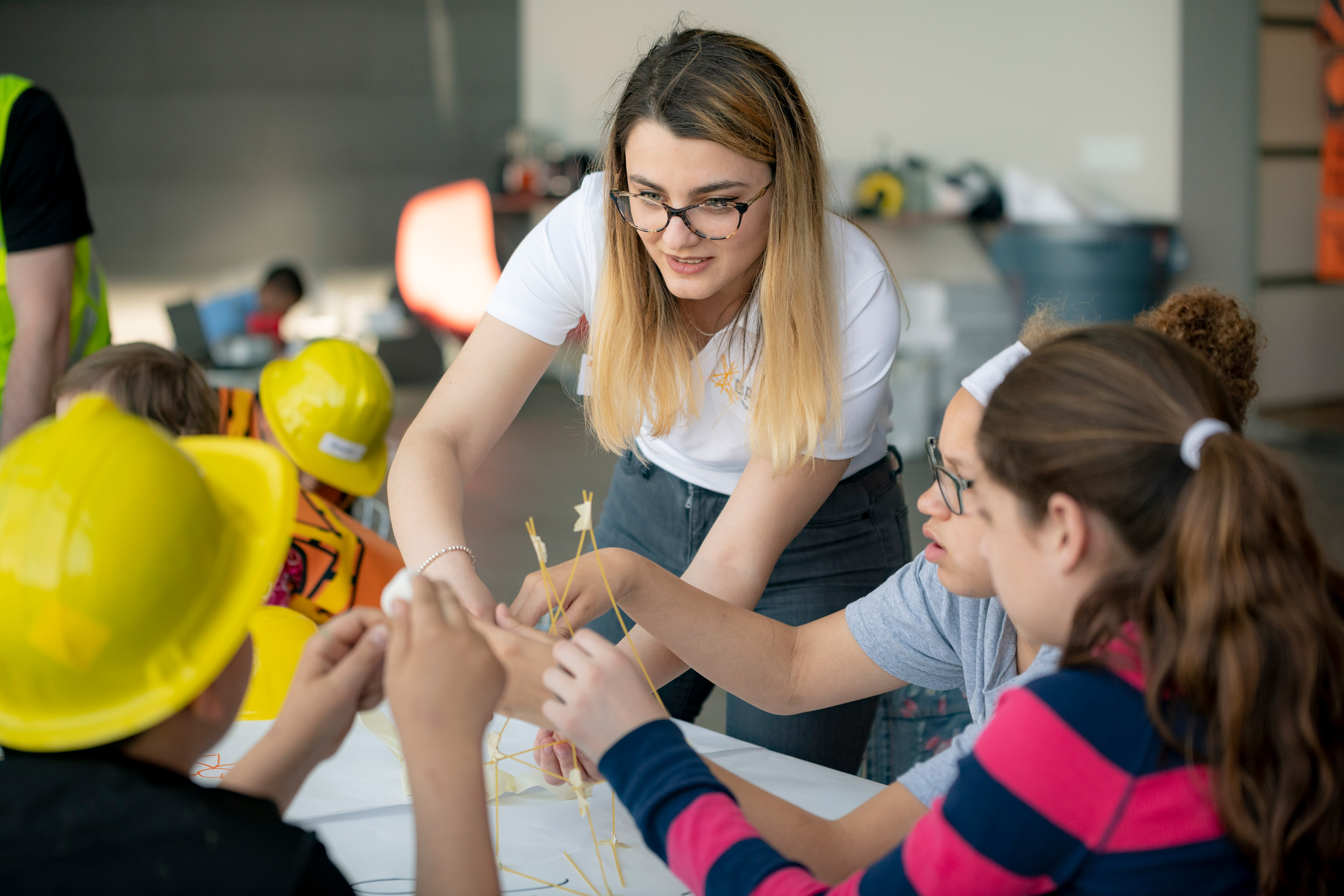 May 8, 2018 8:30 am
At the BPGS Construction, our associates are just as dynamic as the company they work for! This month, meet Ivi Kusta, Project Manager and graduate from Drexel University.
Q: How long have you been with the company?
A: 8 months
Q: When did you know you wanted to be in the construction field?
A: I come from a family of civil engineers, so growing up I had no choice but to be around construction (that being with my dad or my grandfather). When it came time to decide about my career I really did not have any other options. Statics and Structural design was so engraved in my brain and was what I was good at. 
Q: Did you do any internships in college?
A: Yes, 3. Drexel called them Co-ops but I had one with the Mayor's task force for the Philadelphia City Planning commission working as a civil engineer evaluating buildings owed by the city, One with PECO energy doing mathematical life expectancy modeling for high voltage table and circuit analysis and one with SUNOCO LP as a retail design engineer which later on transitioned into a full-time position as a Project manager. 
Q: How did you know BPGS Construction was the right fit for you?
A: I was fascinated by the projects BPGS was working on. The diversity of the projects offered, it's not something you can easily find in the industry. Very Unique!
Q: What is your favorite part of working for BPGS Construction so far?
A: Where do I start … BPGS is made of great people that make it so pleasing to come to work everyday. It also means a lot for me that this company is very focused on giving back to the community. I also love my projects.  The Society Hill project is such an unbelievable property with a lot of challenges which makes it so fun to work on.  
Q: What is different about the culture at BPGS Construction compared to other companies?
A: In my opinion BPGS is like a big family. Everyone is ready to jump in an help as much as they can, which I think is a great quality for a company to have in order for us all to move forward and make this company even better.
Q: What advice would you give to someone about to graduate on job searching?
A: Stay focused on your strengths and look for jobs that will enhance them. Do your homework and read about a lot the jobs you are applying for. Don't go for quantity but quality. If you really spend the time you will find what you love and a workplace that will help you move forward. Remember it's not just a job, it is a place where you will spend 10+ hours a day and you need to be happy and enjoy your time while you are giving your best. 
Q: What projects have you worked on here?
A: I have actually worked little bit on everything (Canopy Pike & Rose, Canopy Portland, Hilton Melbourne) but my two major projects are renovating the Crowne Plaza in King of Prussia and Remodeling and converting the Sheraton Society Hill to a full service Marriott which I am supper excited for.
Q: Favorite quote
A: Pleasure in the job puts perfection in the works – Aristotle
Q: Any favorite hobbies?
A: Love painting and reading a good book. Also a big traveler.