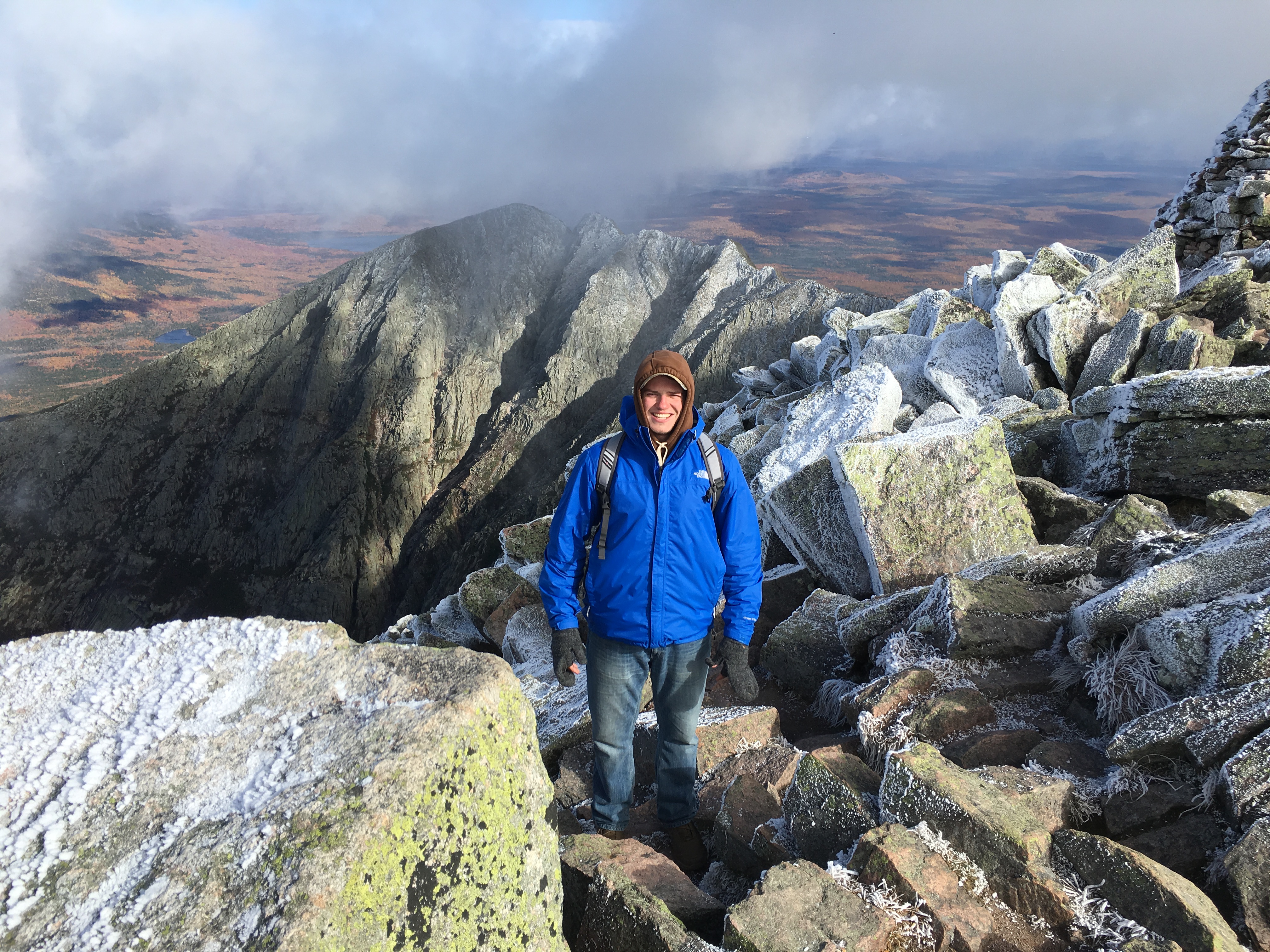 September 14, 2017 7:00 am
Above, Elliot at the top of Mt. Katahdin in Maine.
Join us in welcoming a new member to the BPGS family, Elliot Greer!
Elliot graduated from the University of Delaware with a degree in Civil Engineering in May. Elliot was able to get a feel for the BPGS Construction Culture as he started part time during the last semester of college and became a full-time employee mid-June.
When asked what his favorite part about working for the company is, Elliot responded, "My favorite  part about working for BPGS is the company dynamic, being tasked with new challenges and responsibilities on a day to day basis is what gets me out of bed in the morning!"
When Elliot is not at work having a blast, he also enjoys hiking, hunting, fishing and working on anything with an engine!
Would you like to work for an organization that you can't wait to get to every day? Click here for current opportunities.