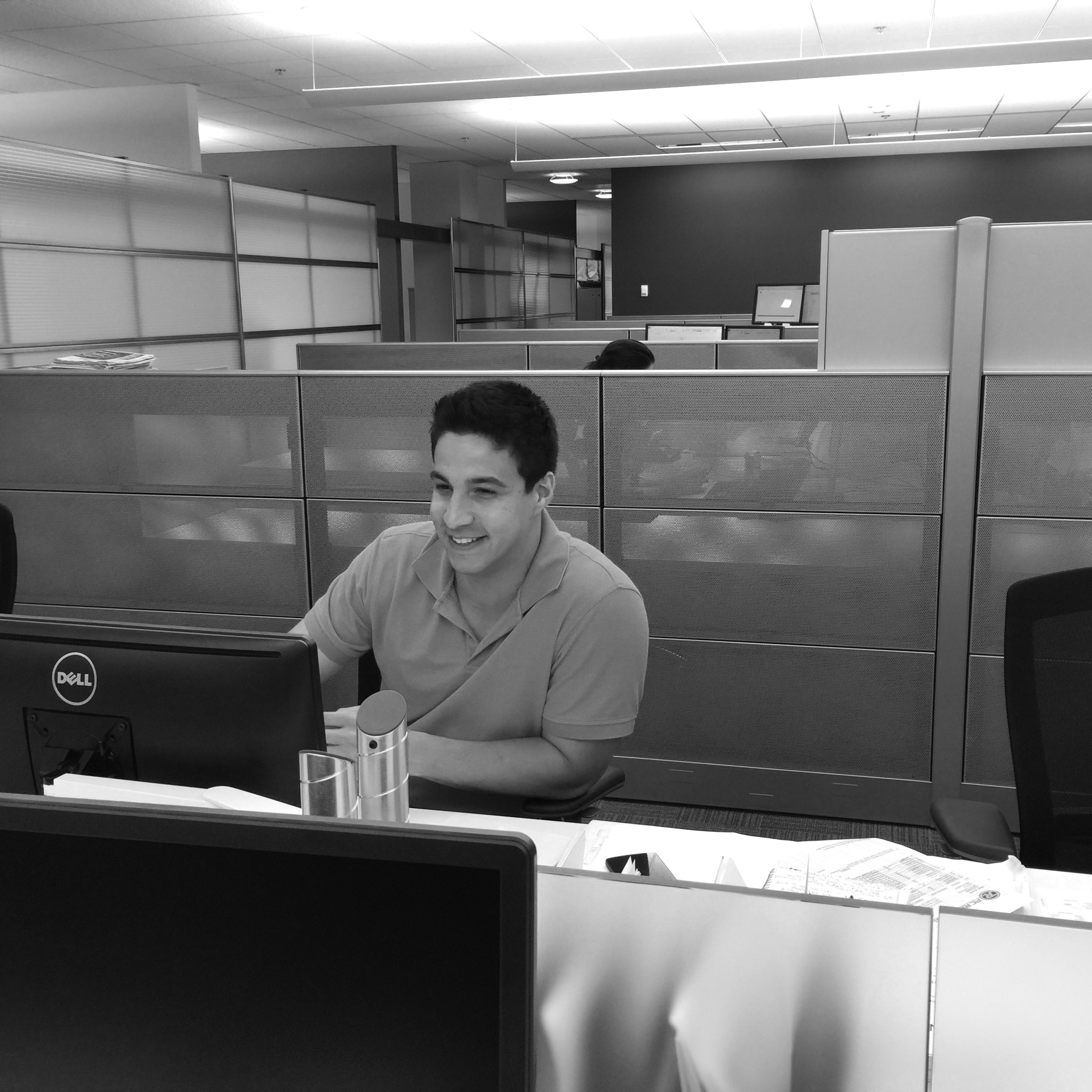 August 20, 2015 9:00 am
Christian Peter started with BPGS Construction on July 13th and he has hit the ground running! We sat down with him to recap on his experience with the company thus far.
Q. What has been your favorite moment or time with the company so far?
A. "We went on a field tour of our current projects, that was interesting and fun."
Q. Which school did you graduate from?
A. "I went to the University of Delaware while I played football and then I transferred to The New Jersey Institute of Technology where I graduated with a Bachelors of Science in Engineering."
Q. What made you decide to work for BPGS Construction?
A. "I have family and friends that knew about all of the interesting projects BPGS Construction has completed. I did an internship during college that involved the renovation of a 4 story commercial building which interested me in construction management. That desire led me to BPGS Construction." 
Q. What is your title here at BPGS Construction?
A. "Project Engineer, A.K.A Drago's sidekick." 
Q. Which project are you currently working on?
A. "Right now we are working on The Residences at Mid-town Park apartment community and parking garage."
Q. Have you had to overcome any challenges during your first few months here?
A. "I previously had no experience with the program Prolog, so learning the program has been an accomplishment."
Q. What are you looking forward to in the future with your career here?
A."I am looking forward to continuing to work on large-scale projects like The Residences at Midtown Park and growing my construction knowledge. I am excited to gain even more experience. It will be nice to someday look back at these completed projects and take pride in them and show them to my children." 
Q. What did you notice about the company when you first started working here?
A. "It is like a family here, everyone is very tight-knit, friendly and helpful."
Q. What advice would you give someone recently out of school and searching for a job in the construction industry?
A. "I would tell them to be really honest show their enthusiasm. Let people know you are willing and excited to learn."