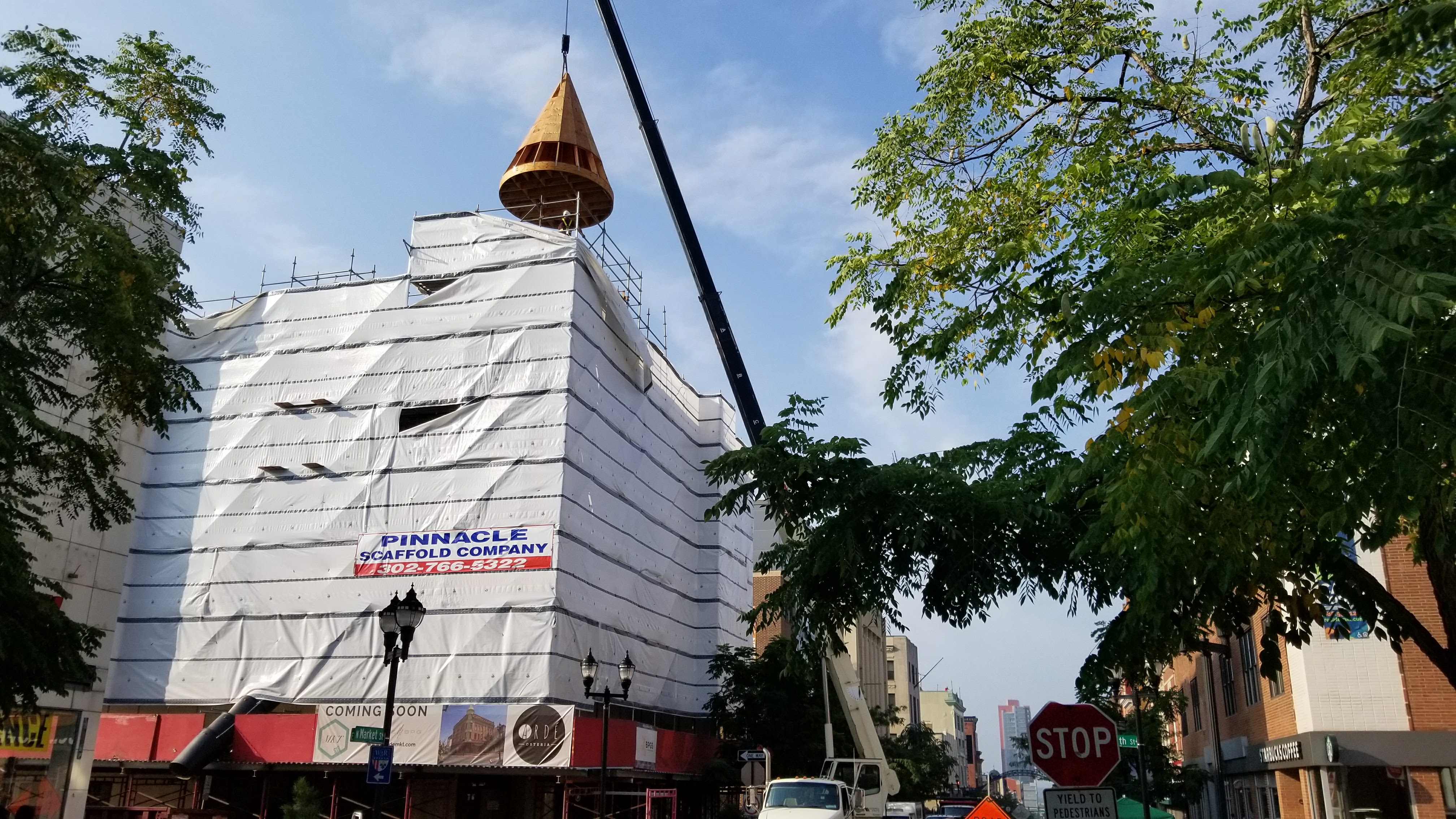 August 24, 2017 7:00 am
620 Market Street (to be 618 MKT) was topped off last week with a brand new turret! The photos of the original one can be seen below. BPGS Construction is devoted to maintaining the historical elegance of the original building and although the new structure was raised with modern technology, it will look much like the original.
The building will soon be complete and include 15 residential apartments that are a part of the MKT brand, as well as be home to  Ardé Osteria, an Italian restaurant owned by the operators of Market Street's DiMeo's Pizzaiuoli Napulitani. 
We can't wait for the grand opening and the delicious food from Ardé Osteria!