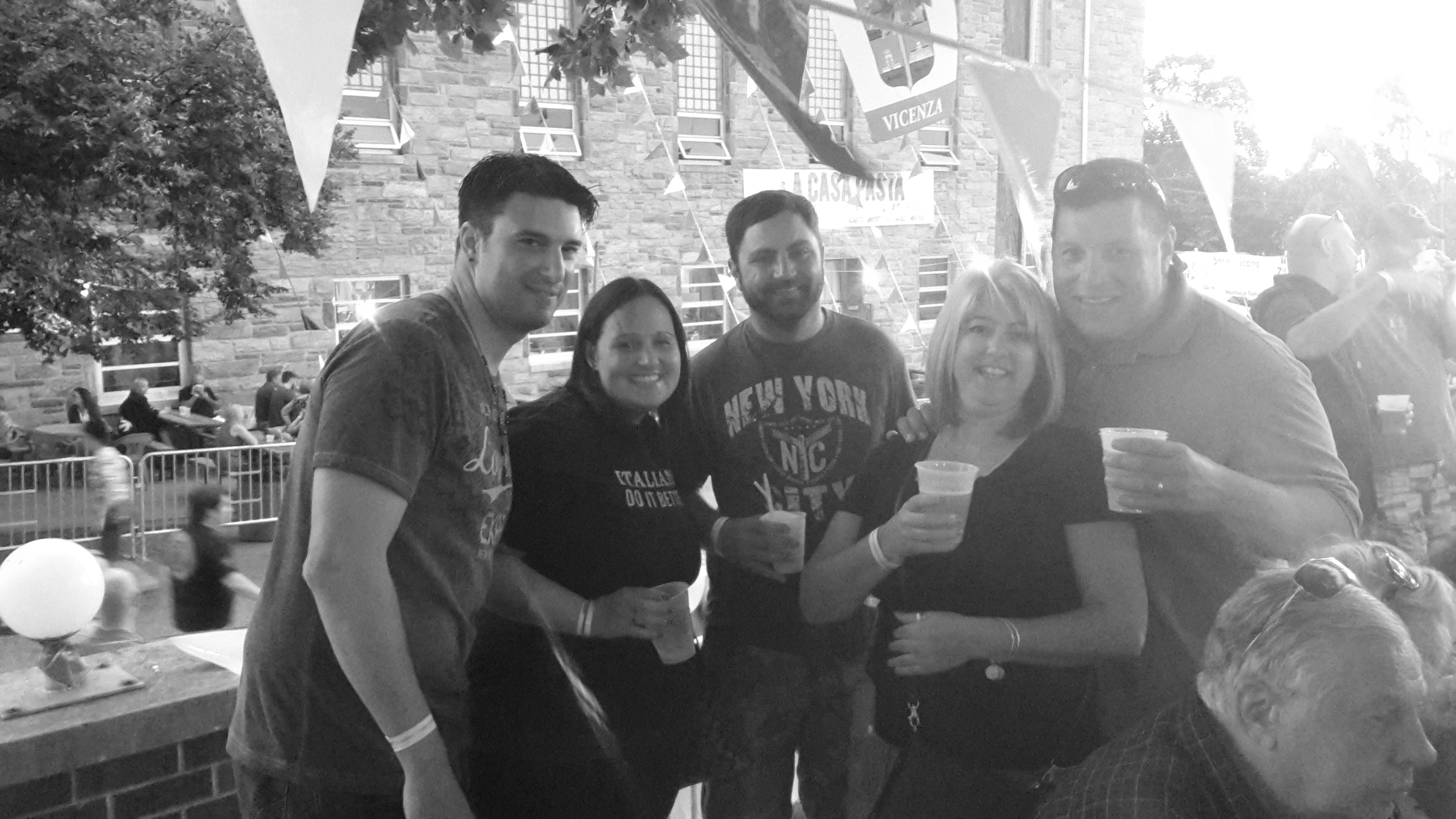 June 23, 2016 8:00 am
Here at BPGS Construction, having fun is part of our culture! Recently, the BPGS Construction team attended the St. Anthony's Italian Festival and enjoyed delicious Italian fare and drinks! Pictured above, from left to right, Vinnie Troise (Superintendent), Monica Rizzo (Project Administration Manager/ Assistant P.E.), Patrick Pannell (Superintendent), Michele Garcia (Project Coordinator) & Chris Terzaghi (Superintendent).
BPGS is also proud to announce a little lady is on her way and due any day now! Ryan Devine (Project Manager) is expecting his first child, a baby girl! To celebrate, BPGS Construction held a "Man Shower" complete with delicious bakery. Congratulations Ryan!