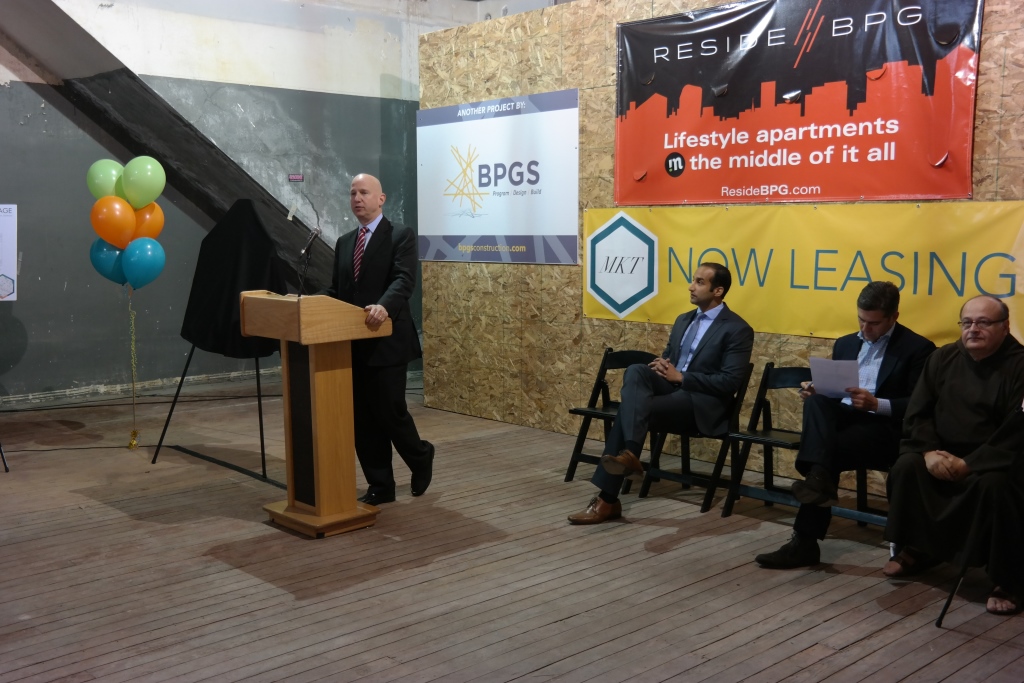 May 14, 2015 12:32 pm
"The Downtown Development Districts program was designed to leverage private money to spur development in Delaware's downtowns and I am pleased to see those efforts are starting to bear fruit in a big way," said Governor Markell. "The grants announced today will help fund the development of a variety of projects, ranging from an affordable senior housing facility to a 200-unit apartment building to a marina. Most importantly, using less than $6 million in state money, the DDD Grants will leverage more than $100 million in private investment when these projects are completed. Such investments in our downtowns are key to boosting the economy," 
Governor Jack Markell explained at 627 Market Street, during his speech to the recipients of Delaware's inaugural round of Downtown Development District (DDD) Grants on Friday, May 1st. A total of 13 projects in DDDs statewide have been selected to receive $5.6 million in funding. The state's $5.6 millionis expected to leverage more than $114 million in private investment in a variety of new development projects.
BPGS Construction was elated that the one of the important announcements took place at their construction site for 627 MKT within the future resident lounge.  627 MKT will be comprised of 46 apartments; a part of the 150 total units BPGS Construction is currently building on Market Street in Wilmington Delaware.
BPGS Construction is proud to be a part of a project that will be making a huge impact on revitalizing Downtown Wilmington, and is being recognized by the State of Delaware.
For a full list of the award recipients, click here. 
Are you interested in being a part of a team that is making a difference in the State? Click here for our current openings.