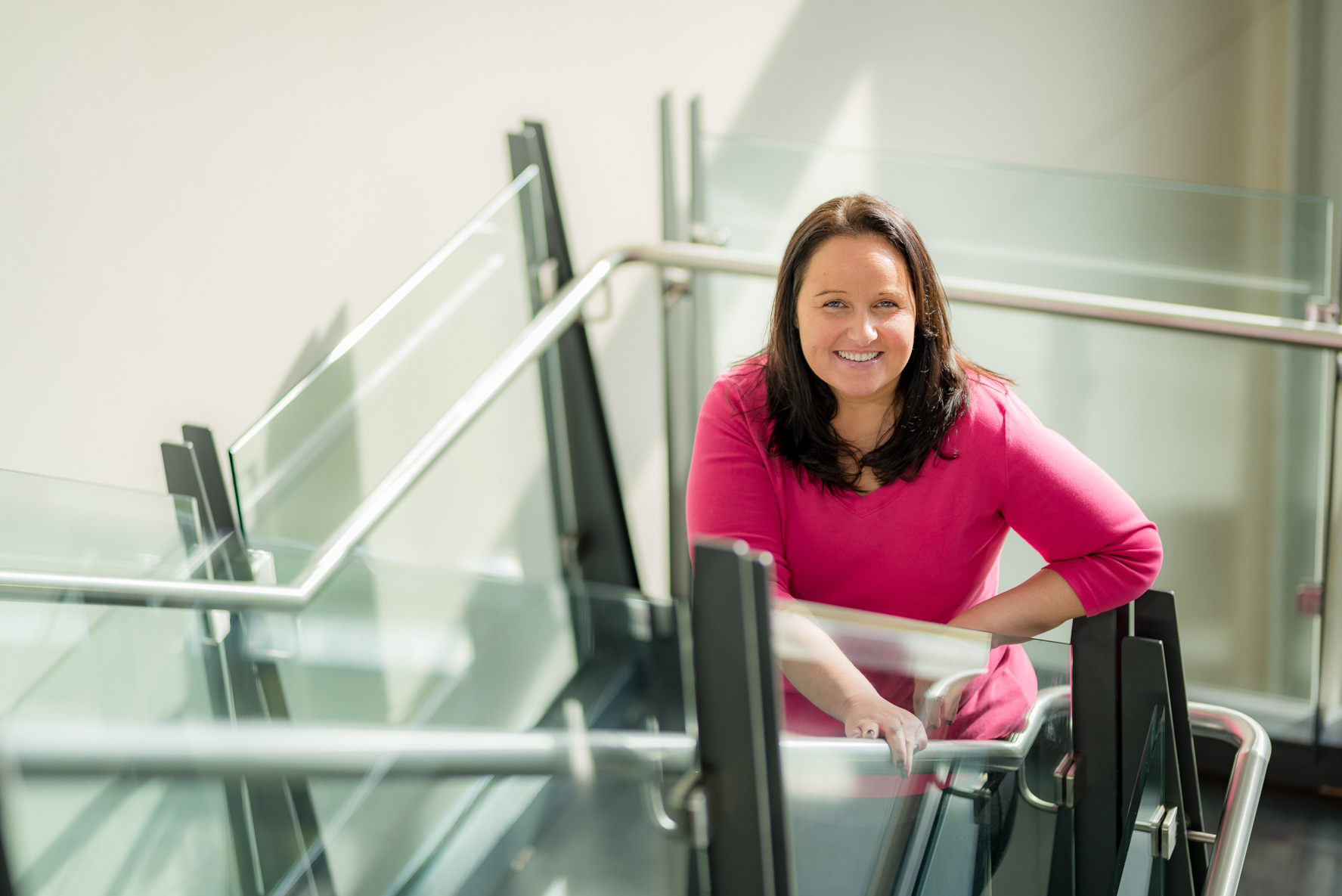 June 25, 2018 1:10 pm
Q.What was your position when you started with BPGS Construction?
A. "Project Coordinator."
Q.What is your position now?
A. "Project Administration Manager."
Q.What is your favorite part of coming to work each day?
A. "Hands down, my co-workers!  We truly have the best people working here.  One morning when I was leaving for work my husband, Joe, said to me, "Have fun laughing with your work friends all day" so it's pretty apparent I love my co-workers."
Q.Your most rewarding moment at BPGS Construction and why?
A. "My favorite explanation when it comes to explaining BPGS is  to describe that we are "changing skylines." I love driving past the City of Wilmington and seeing all the projects that I personally was a part of (The Westin, Penn Cinema, Harlan Flats, Riverfront ShopRite….just to humbly name a few) and see how they add to the landscape of Wilmington.   I love Wilmington, I have lived here my whole life, so to be part of making Wilmington a fun destination is a really great feeling.
Q. Favorite moment with a co-worker?
A. "Oh it definitely has to be the day Matt Corace and I went to lunch and right after lunch I immediately had to rush myself to the hospital because my gallbladder went on me….just kidding.  This one is really hard because there are so many…..I would have to say whenever we get to have a BPGS "Girls" Outing.  Don't get me wrong, I love my guys at work, they are the best guys I know but because a lot of the women at work are so spread out amongst the different locations we don't get to spend much time together so when we do its great!  At first, our outings were all of us just getting together for dinner or going Christmas shopping at Cowtown but once Wes got involved and supported us we have definitely been able to step up our outing game!  We've done an Atlantic City Girls trip and I am currently planning our annual Spa Day!  I really look forward to these outings and getting to hang out with the women I work with because we really have a good time together!"