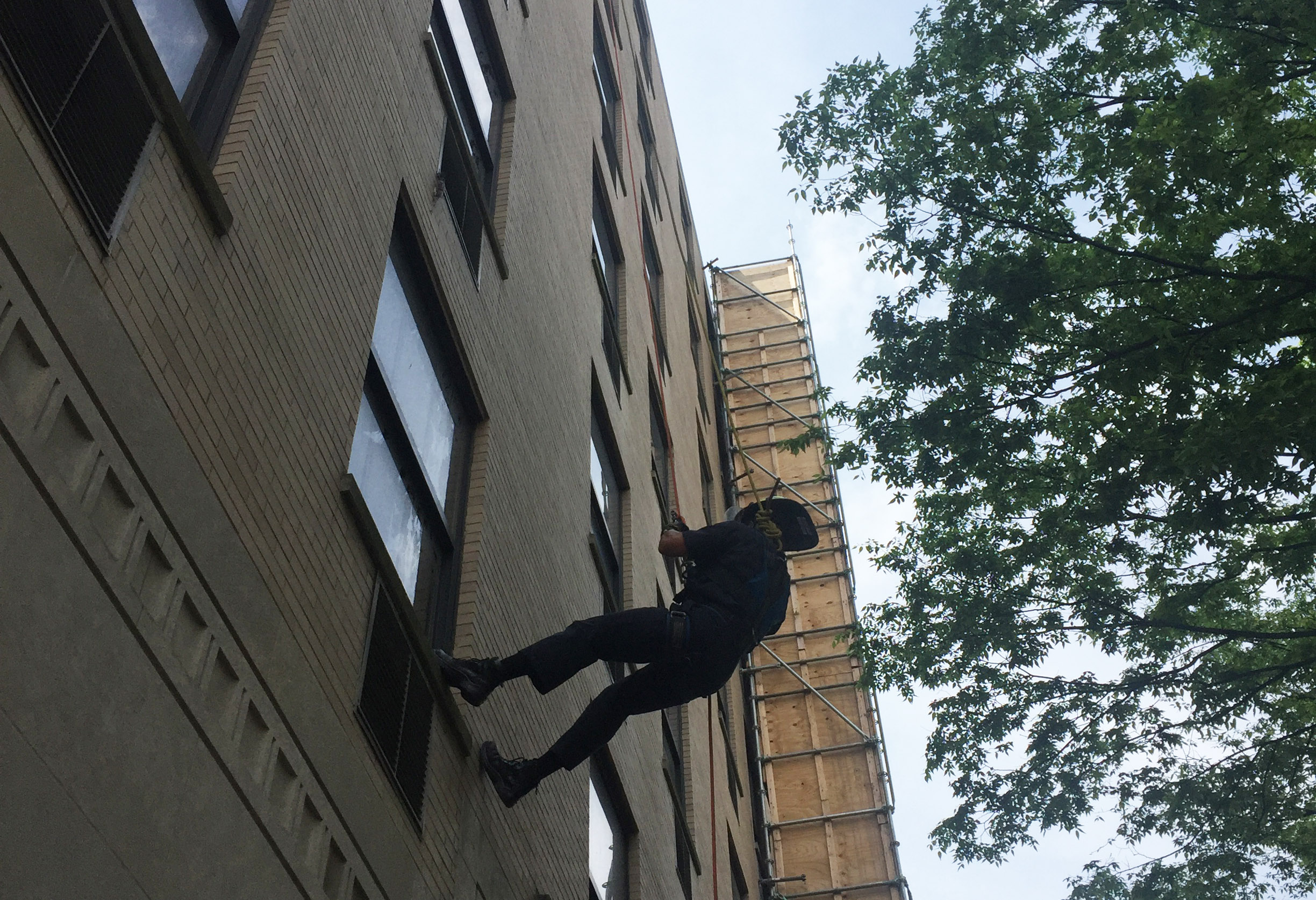 May 16, 2017 7:00 am
BPGS Construction is proud to continue our relationship with the City of Wilmington Fire Department and provide areas for complex safety training.
The Wilmington Fire Department performed  High Angle Training at the 200 W 9th St project, the future MKT Place. This specialty training is  helpful for new firefighters to get them up to speed on performing rescues from heights.
The drill is also a great reminder for veteran firefighters. Chief Donahue  explained,"Our job is not just firefighting, but practicing through constant training to keep our skill levels up for complicated rescues, no matter what the scenario, including from high elevations.
It was certainly a thrill for the BPGS Construction team to watch the firefighters scale the building!