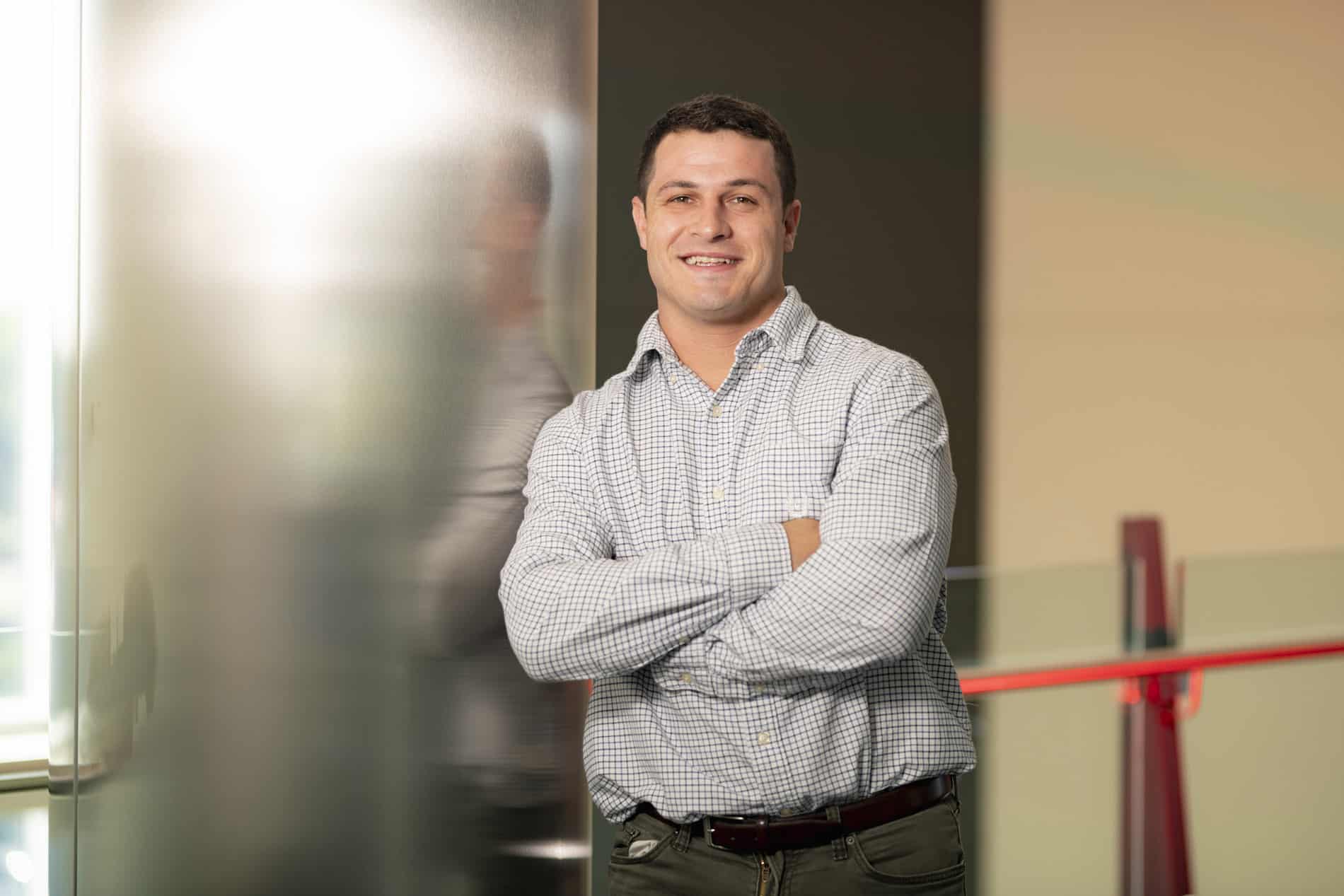 July 23, 2023 7:02 pm
Congratulations to Project Manager I, Mike Mannino on celebrating 5 years at BPGS Construction!
Q. What do you remember about your first project?  
A. My first project at BPGS was the Homewood Suites along the Riverfront. I remember pulling up to the site and seeing half of a stair tower being worked and an empty lot which would soon become a phenomenal hotel. As soon as I was introduced to my coworkers, they made me instantly feel part of the team and paved the way for me to have an extremely rewarding kickstart to my career. I remember when we had our grand opening ceremony, I was overcome with a sense of accomplishment, gratitude, and was eager to see where the next project would take me.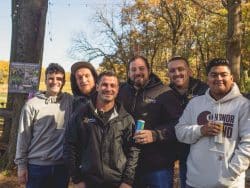 Q. What was your favorite project?  Why?
A. My favorite project to date was working on three ground up buildings at Concord Plaza. It is tough to pick a true favorite because each project has a uniqueness to them that I will remember, but being able to see Concord Plaza from bid documents and drawings,  to what would become over 150 apartment units was what has shaped me to better understand the overall process of this industry. Aside from this, the team we had at Concord saw many different challenges and obstacles that we overcame together and created a bond that I could have never expected.
Q. How has your job changed over the years?
A. Over the years, my job has changed from an entry level project engineer to now a project manager. When I first started, I was tasked with RFI's, submittals, and assisting my superintendent and managers with whatever duties they needed. Now, I am heavily involved with the budgeting aspect of the project, work directly with subcontractors from a billing/cost management/scope of work perspective, and am able to help guide and support my team utilizing my past experiences and mentorship of my past management teams.
Q. What has been your biggest professional achievement/success while at BPGS?
A. My biggest professional achievement at BPGS has been watching the growth of not only the company, but the growth of the individuals within. Starting out, there are so many things you are forced to learn quick, and BPGS gives you the opportunity to do so. I am still learning new things every day, and will continue to for the remainder of my career,  but with each new obstacle you are given a new level of confidence to help handle future challenges that may arise.
What is your favorite part of working for BPGS?
Opportunity and camaraderie. At BPGS, you are given the opportunity to do meaningful work at a young age. When I was hired, I was told that the opportunity to grow at a company like this is accelerated and they have not only maintained that expectation but have surpassed it. In terms of camaraderie, the people I have been fortunate enough to work with are some of the bests you will meet. Our company prides itself on creating an environment that will not only succeed at work, but goes beyond business hours.
At BPGS Construction we are proud to have a company culture that fosters growth. Are you interested in working for a company that offers meaningful work opportunities, career development possibilities, competitive pay and benefits, and an environment that recognizes and balances personal and work needs? Apply today!