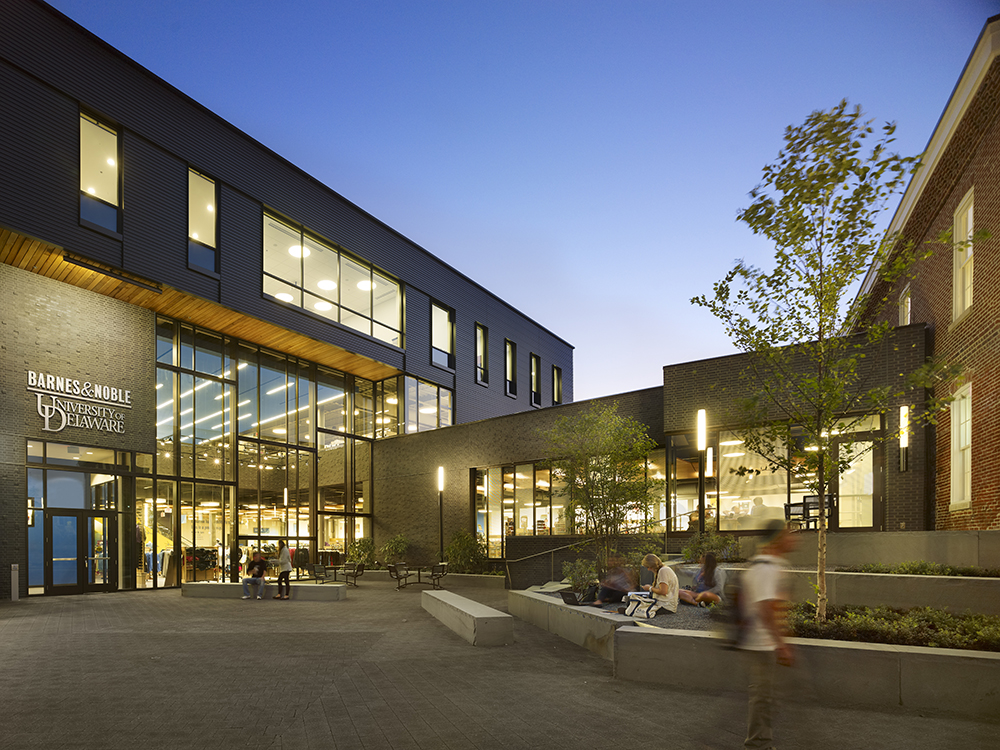 April 23, 2015 8:00 am
In the construction world, having the ability to combine historical buildings with new construction is truly an art. The 38,000 square feet University of Delaware bookstore is an excellent example of how superior architecture and craftsmanship can make the combination seamless. The bookstore is adjacent to a 100 year-old school house.
The space is not only a bookstore, but includes the Blue Hen Cafe, Apple Authorized Campus Store and Offices for development and alumni relations.
Watch the video below for a complete tour of The University of Delaware Bookstore by BPGS Construction.