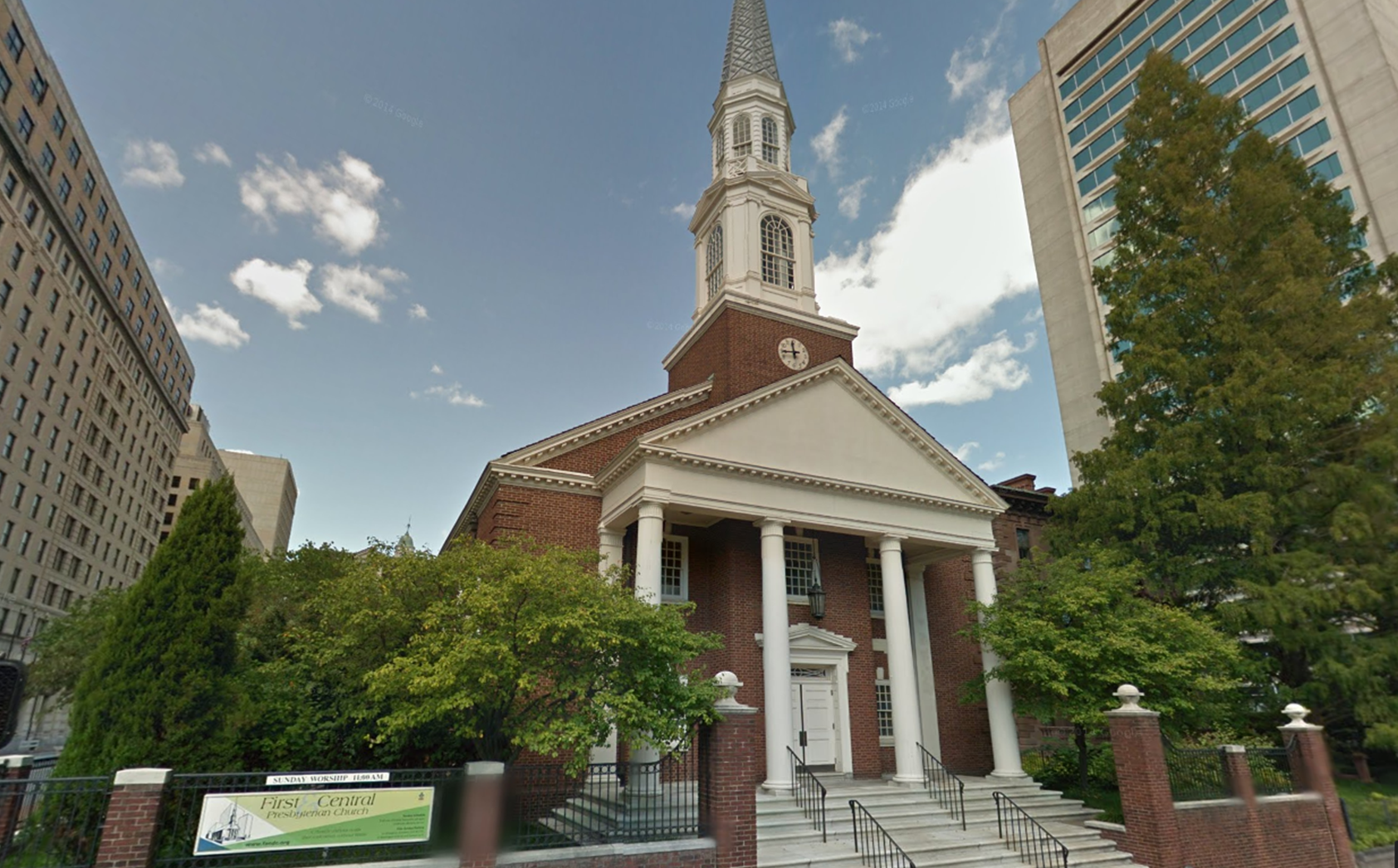 June 2, 2016 5:20 pm
BPGS Construction is proud to be working on First and Central Presbyterian Church in Wilmington, DE. This project is near and dear to not only the congregation's hearts, but BPGS's as well. BPGS is providing construction management services to complete the renovation of the  parish's existing kitchen, stage area located in their Memorial Hall, updating entrances and stairs to be in compliance with local fire codes and the construction of a new rear entrance which serves as the church's main entrance during weekend worships.
The  congregation is excited as this effort is the culmination of years of work from their Walker Mission Task Force that was created after the church was left a substantial amount of money when  one of the members passed away. This money was left to not only increase the church's investment accounts but also to have money set aside for mission and outreach through The Walker Mission Task Force.
The intent of The Walker Mission Task Force is to gather a small group of members and friends from the congregation to propose ways to spend money in a manner that enables ministry. The group will focus on projects that actively engage the people of First and Central, along with the wider community, to do ministry and mission.
Two results of this mission that are captured in our project include:
• An urban workcamp immersion experience for visiting youth and mission groups to serve and form relationship with the people of the urban core of Wilmington. To accommodate that program, the stage, the only underutilized space in the church, had to be renovated and equipped with bathrooms, laundry, and sleeping space.
• A "Supper Club" whereby young adults aging out of foster care can be taught the rudiments of menu planning, food shopping, nutrition, cooking, and leftovers! To accommodate these young adults, the outdated kitchen required renovation and outfitting with commercial-grade equipment
BPGS is thrilled to be able to deliver a project that satisfies the church's mission to give back to the community. In the spirit of giving, BPGS Construction is bidding the project out (and awarding some contract packages) to local disadvantaged subcontractors to further the church's mission.
The project is expected to be completed by the end of Summer.
The photos below were taken at the groundbreaking of the project.