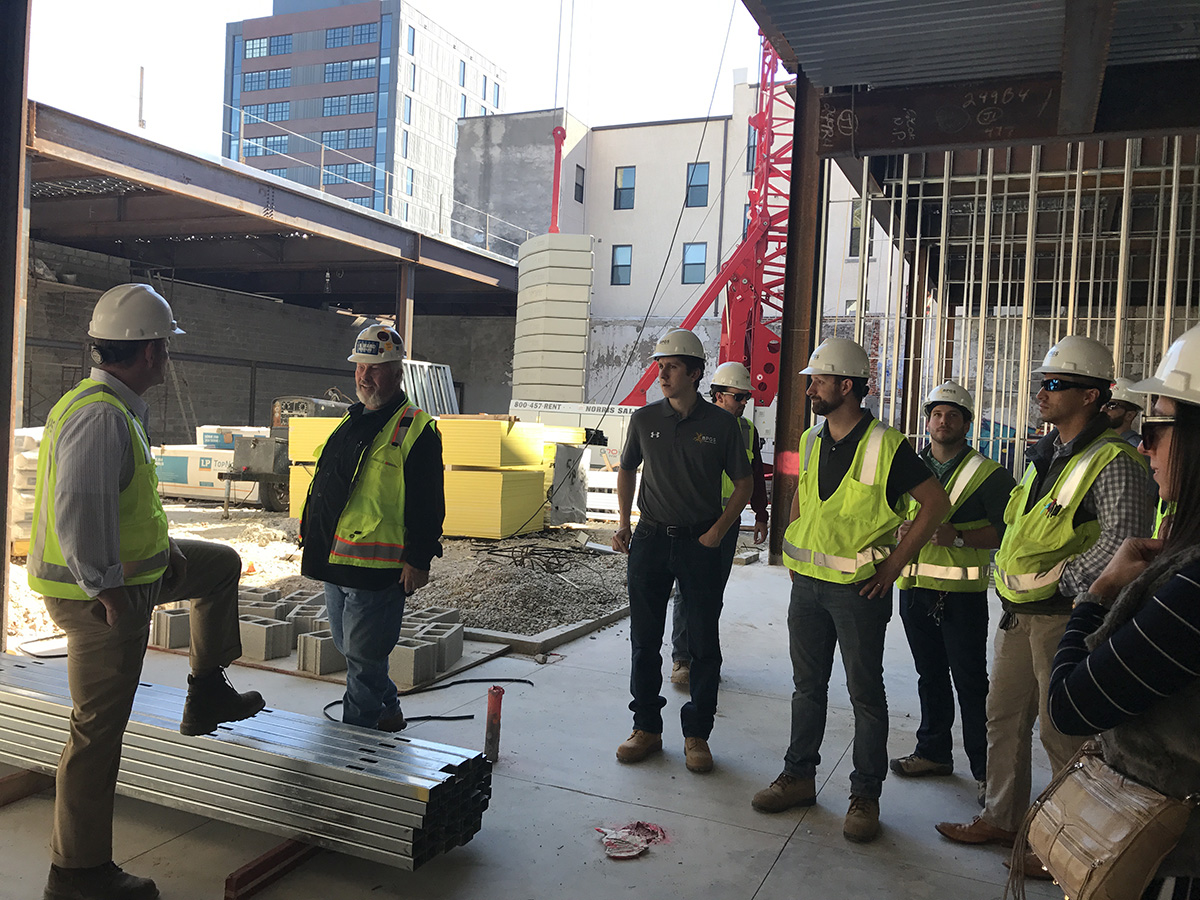 October 31, 2017 1:51 pm
The BPGS team headed up to Philadelphia for a Build and Learn on the National Project to learn more about the processes TN WARD is utilizing building the National, a 192 unit luxury apartment community with 60 parking spaces. The project is being built on a historic site, next to our nation's oldest residential streets.
Building in Philadelphia is different than many other USA cities due to the historic nature of the area. At the Build and Learn the team learned not only about the project's challenges but also walked through a few apartments, the community lounge, demonstration kitchen and saw where the rooftop patio will be.
Following the educational activities, the team headed to another Philadelphia staple for some bonding, Buffalo Billiards.
Want to work for a company that is fun and devoted to continuing education? Learn about our current opportunities!