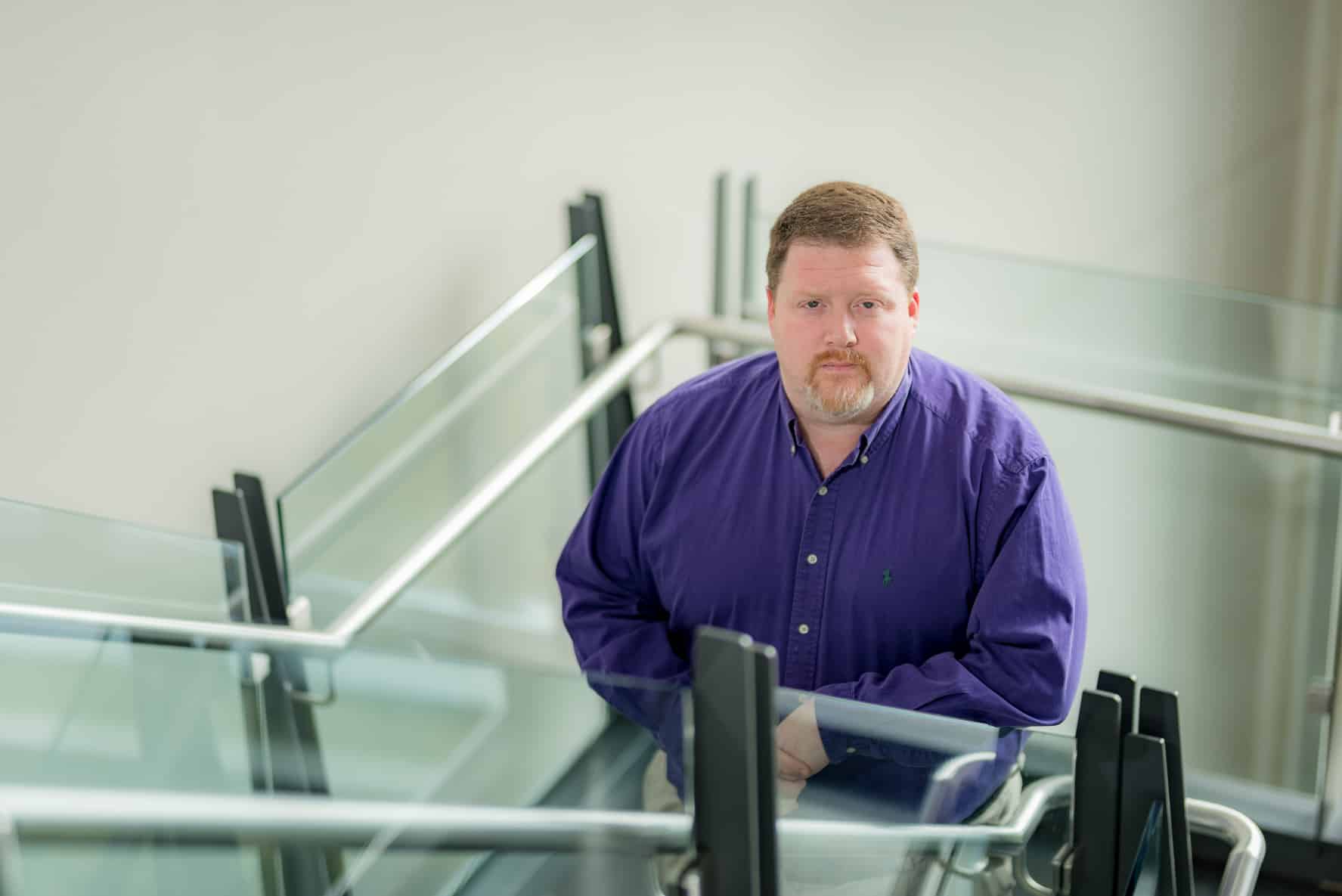 June 27, 2023 2:06 pm
Congratulations to Chief Estimator Brett Mucklow on being unanimously nominated by members of the DE Chapter of the American Society of Professional Estimators (ASPE) for his third consecutive term as president! ASPE is the construction industry leader and recognized authority on professional estimating through excellence in education, certification, and standardization.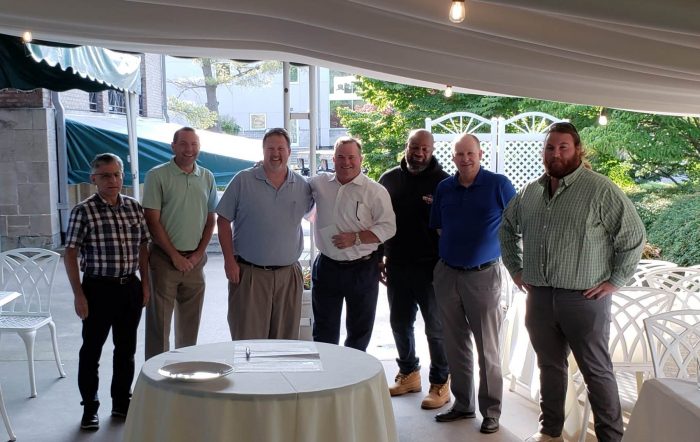 Brett Mucklow and DE Chapter of ASPE with BPGS President Wes Schwandt
Brett has been a member of ASPE for seven years including one as secretary, one as vice president, and two as president. As president, he is responsible for overseeing and final decision-making on all DE Chapter ASPE functions and activities including fundraisers, monthly meetings, and yearly scholarship awards to local students pursuing a college degree in a construction-related field. When Brett was new to the Delaware construction market, he decided to join ASPE to get to know local general contractors and subcontractors. Through his involvement in ASPE, Brett builds strong relationships with subcontractors, architects, engineers, and vendors that he interacts with at BPGS by spending time with them outside of the office.
As an estimator for BPGS Construction since 2015, Brett's day-to-day is forecasting complete project costs to ownership so they can make informed decisions very early on in the preconstruction process regarding project design and financing. Additionally, he is responsible for providing competitive bids for third party clients.
At BPGS Construction, we are proud to see our associates take interest in the industry outside of the office and into the community!