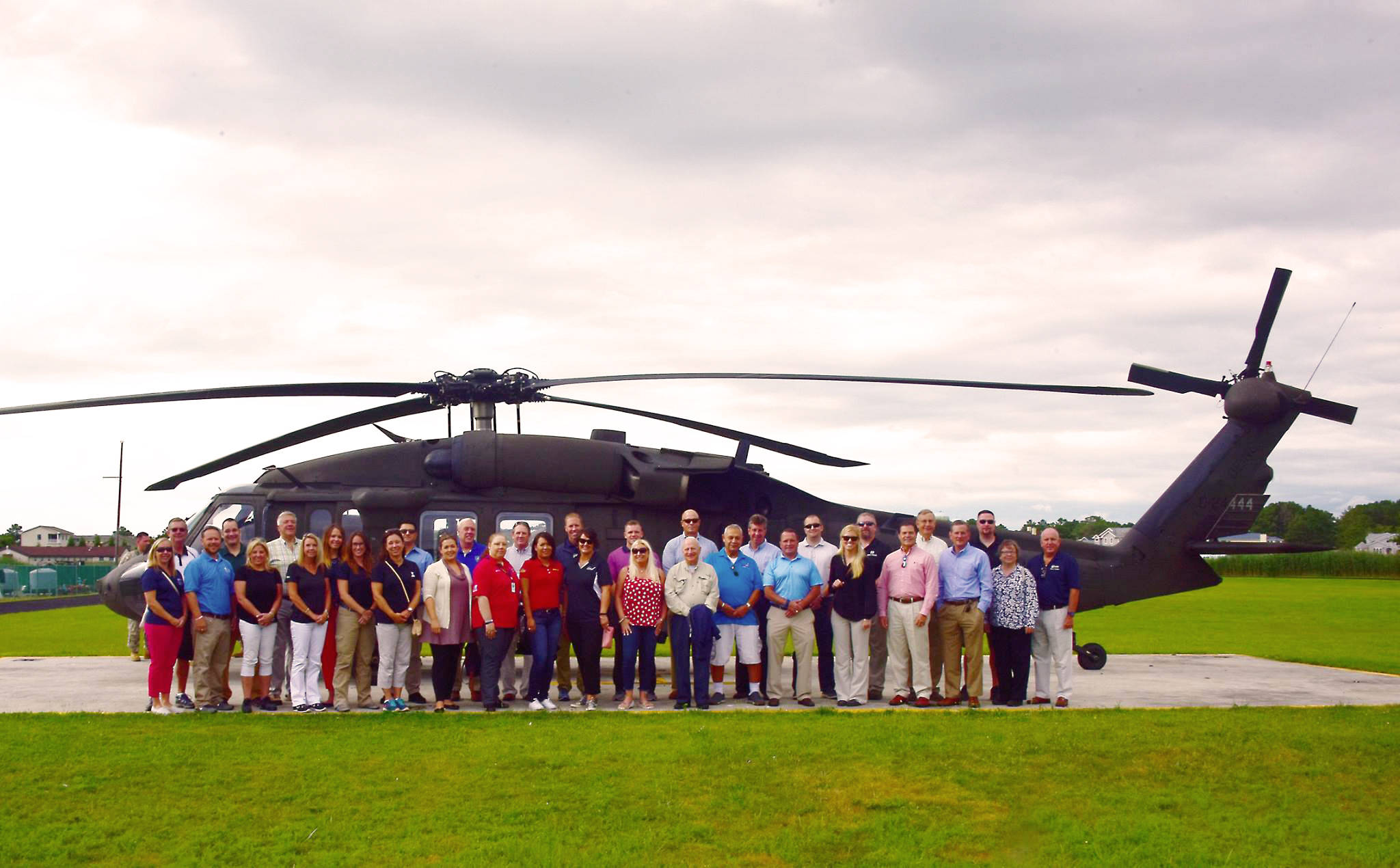 August 3, 2017 1:13 pm
The purpose of the Delaware National Guard Appreciation Day is to influence and educate civic and business leaders in the local community about the Delaware National Guard. The intent is to educate about the organization, as it relates to the command structure, dual mission, residing units throughout the state, mission readiness and training, and its constitutionally unique position in the overall Defense Department.
The Day started with a flight on a UH-60 Black Hawk, flying south to our Bethany Beach Training Site. Guests were greeted by and met with the Adjutant General, Maj Gen Carol A. Timmons, and other key DNG leaders to learn more about the DNG mission and operations, and duties of the Soldiers and Airmen who serve in our Delaware National Guard. Throughout the morning, guests toured demonstrations by our 31st Civil Support Team and our Delaware National Air Guard's EOD personnel. We put marksmanship skills and techniques to a hands-on test in our Engagement Skills Trainer (EST) and Fire Arms Training Simulator (FATS). For Lunch, our business leaders joined the youngest of our Delaware National Guard family – our Guard kids! The kids were on site for the weeklong Camp Colwell, a summer recreational camp for Guard youth ages 9-17, operated by the Delaware National Guard Youth Foundation. The day concluded with the flight back to New Castle.
BPGS is thrilled to have three participants in the Delaware Army National Guard:
John Groth – Honorary Commander of the 160th Engineer Company, (DEARNG) Delaware Army National Guard.
Adam Fenimore – Commander, 160th Engineer Company, DEARNG.
Steve Derrickson – First Sergeant, 160th Engineer Company, DEARNG.