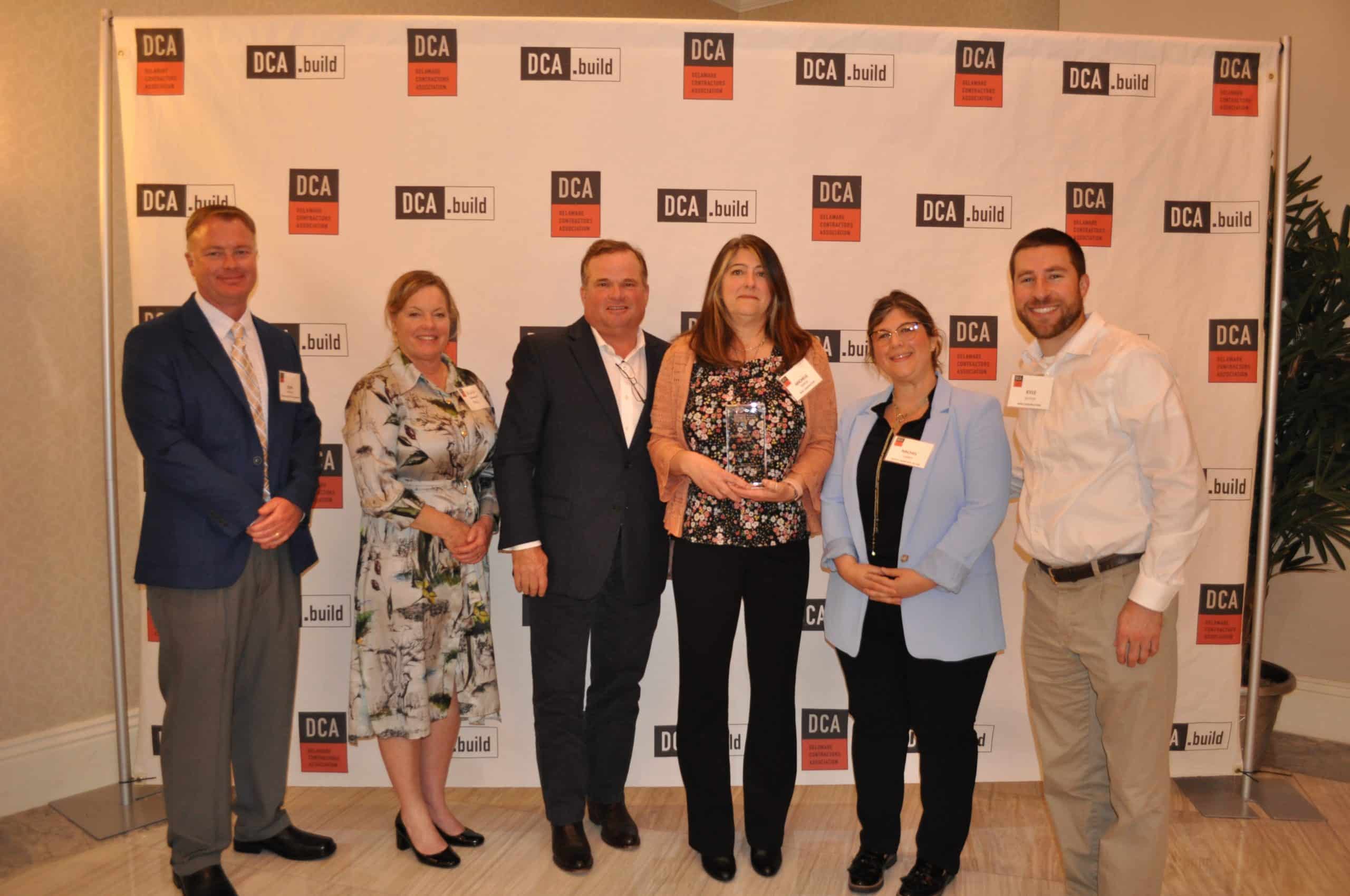 May 4, 2023 4:11 pm
The BPGS Safety and Health Program is designed to send each associate safely home to their families every day and reduce the number of injuries to a minimum. Our goal is always zero accidents and injuries on our job sites.
Thank you, Delaware Contractors Association, for celebrating our commitment to safety with the 2022 Governor's Safety Award and congratulations to our Safety Administrator Michele Garcia for this well-deserved recognition!
These awards are designed to recognize the importance of safety in the construction industry, bringing special recognition from the State and the construction community to those companies that have achieved exemplary results in the workplace.