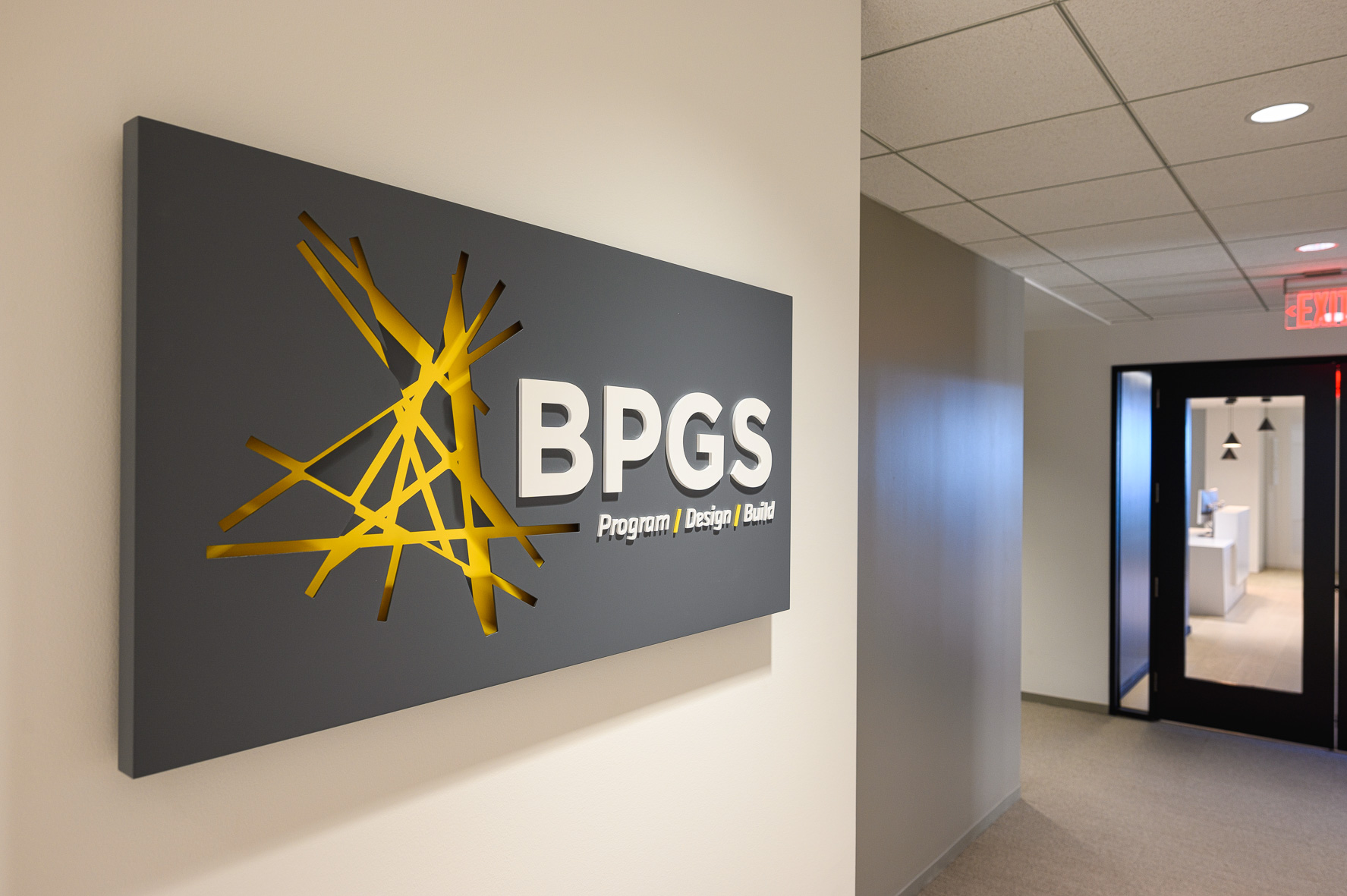 September 18, 2020 11:24 am
For 20 years BPGS Construction has served the Mid-Atlantic region and beyond; constructing and building community for others. One of the most recent projects hit close to home: reconstructing the historic Brandywine Building's 8th and 9th floors to build the Buccini/Pollin Group and BPGS's headquarters. In September 2019, the sister companies moved all 110 of their associates into the newly renovated space. This move was a long time coming and we are thrilled to be sharing an inside look at our current home.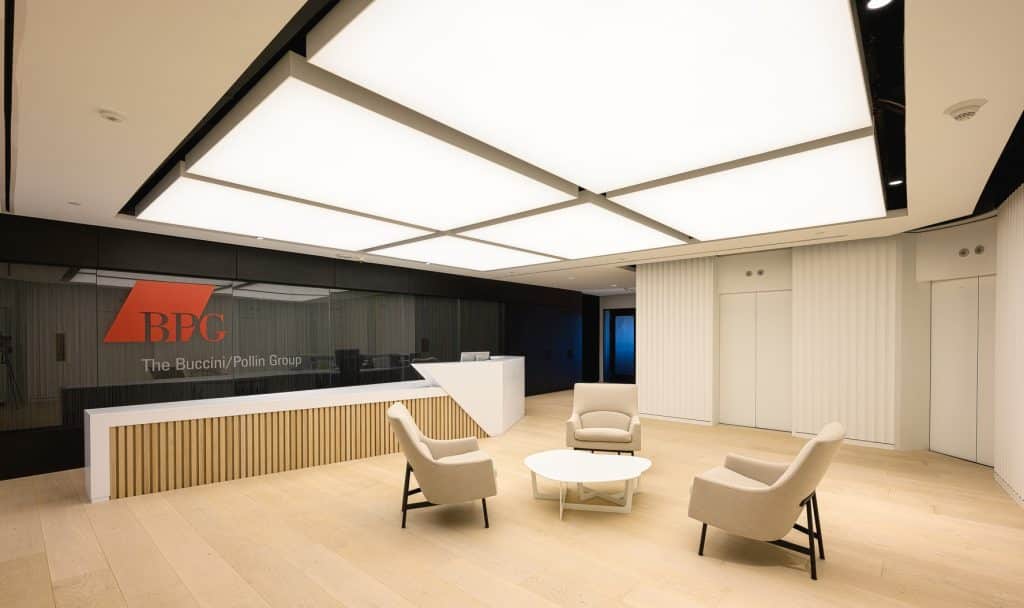 The space was designed by Gensler, a global design and architecture firm who we have partnered with for many projects including our current Lower Hill Development project in Pittsburgh, as well as past projects such as 500 Delaware Avenue. Our team that consisted of  Senior Project Manager Steve Weathers, Superintendent Chris Terghazi, Project Coordinator Michele Garcia, and many more helped to bring Gensler's vision to life. In order to design this space, Gensler created a design charette. The survey allowed BPG associates to be involved in the design process and helped to pick out what they wanted to see in the new space, as well as what would help improve the work atmosphere. From the results of the survey, Gensler was able to create examples to present to associates, and from there all associates were able to have a say in what they preferred from what was presented.
BPGS was brought in to bring the final design to life. This involved completely gutting the existing space, adding in a staircase from the 9th to 8th floor, and creating an open floor plan co-working space with break out rooms. It was really interesting to discover how the design could play off the sweeping curves of the Brandywine Building, a unique feature that we discovered actually lends better to modern open work space than the old-fashioned window-line office layouts. The two-story office is complete with a modern aesthetic with a hospitality comfort aspect while accented by Scandinavian flare.  "We brought in unique materials to construct this space that showcased the BPG brand, but also created an inviting atmosphere for associates and guests," says Senior Project Manager Steve Weathers. The 31,100 square foot space includes wood flooring from Spain, tile and marble and glazing from Italy, and wood ceilings from Switzerland. Other details include natural wood legs, bent wood, and woven fabric.
The finished product is made up of 7 conference rooms, 6 Huddle Rooms, 4 Focus Rooms, 2 pantries, 2 redesigned restrooms, a reception area, a lounge with booth seating, and many more amenities. Huddle rooms are used for small gatherings, or last minute meetings with fellow associates, while focus rooms are used for personal and conference calls, and provides an individualized work space.
We are excited to be settled into our new space and look forward to the years to come here in the Brandywine Building. To learn more about our other projects, check out our portfolio here.