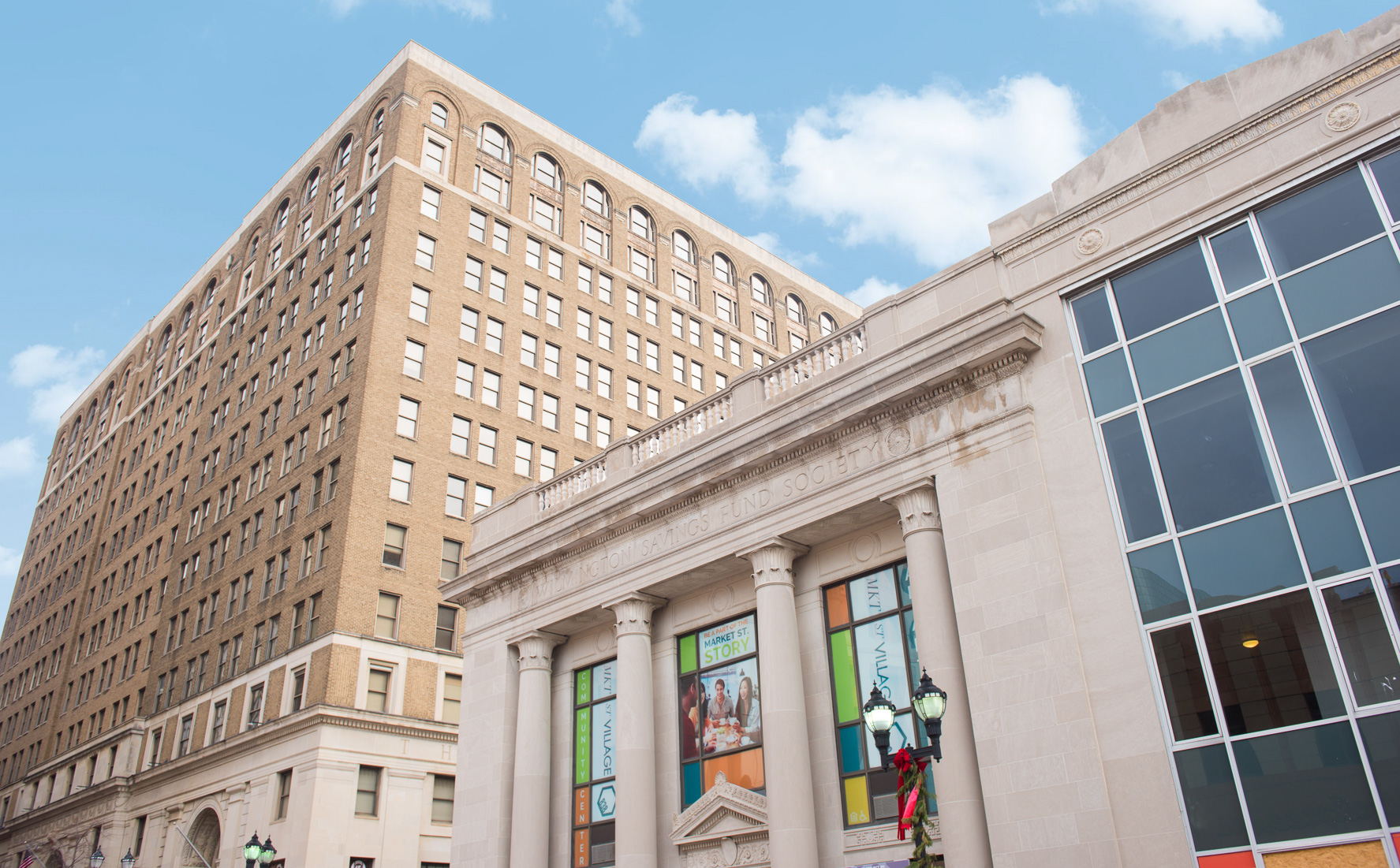 February 3, 2016 5:24 pm
BPGS Construction and developer The Buccini/Pollin Group recently celebrated the grand opening of Market Street Village, 76 apartments conveniently located in the Downtown Wilmington LOMA district. The new residential units are the latest efforts from both The Buccini/Pollin Group and BPGS Construction to revitalize Market Street and entice more prospects to reside in Downtown Wilmington.
The Market Street Village is a community of three separate buildings and includes 24 units at 839 Market St., 37 units across the street at 838 Market St, and 15 units at 6 East 3rd. The units at 838 Market are a conversion Wilmington Savings Fund Society headquarters building. The units across the street at 839 Market are above the former Woolworths drug store, which is now a Walgreens. And lastly, the units at 6 East 3rd were built in a former parking garage turned furniture store. Each building is located along or near the growing Market Street in Wilmington.
The total cost for the redevelopment was $25 million. The project utilized incentives from the states Downtown Development District program as well as historic and low-income tax credits. In all, BPGS Construction is proud to be a part of the Market Street Story happening here in Wilmington, DE.