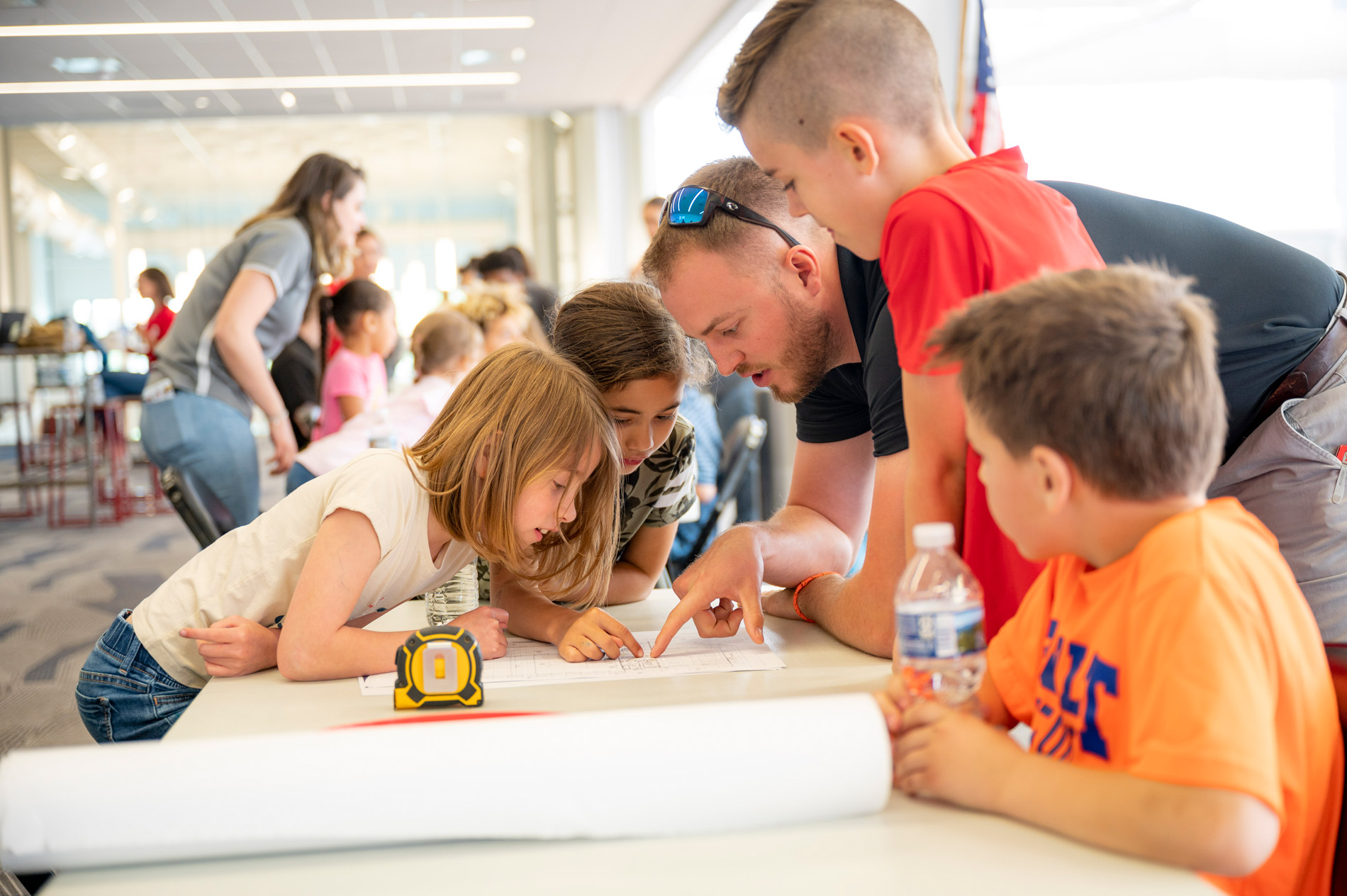 April 25, 2019 7:07 am
Thursday April 25, 2019 Associates, Executives and kids from the Buccini/Pollin Group (BPG) celebrated, Take Your Daughter or Son to Work Day – a  day for youth to participate in activities and gain exposure to the workplace and career paths therein. This year's curriculum consisted of essential workforce building activities with the goal to empower young people to effect positive change within their communities, schools and homes — oh and of course — have fun along the way!
The 76ers Fieldhouse  was the perfect arena for the BPGS Construction crew to lead activities focused on team building and problem solving starting with a design/build activity. In fulfillment, each team created blueprints for their unique designs then brought them to life using cardboard boxes and tape. Immediately following, quick thinking skills where put to the test where teams had to collaborate and communicate to get everyone across the finish line as quickly as possible on indoor turf arena.
Special thanks to BPGS team members Beau Broadbent, Ivi Kusta, Chad Mayhew, Zach Selter, Peter Theil, Elliot Greer, Bryan Haldeman and John Groth for volunteering their time and enriching the day of the youth participants. At the end of the afternoon, kids were given Lego sets to encourage them to continue building and affect positive change within their communities.
If you are looking to join a team that values youth and the community, click here for current opportunities.