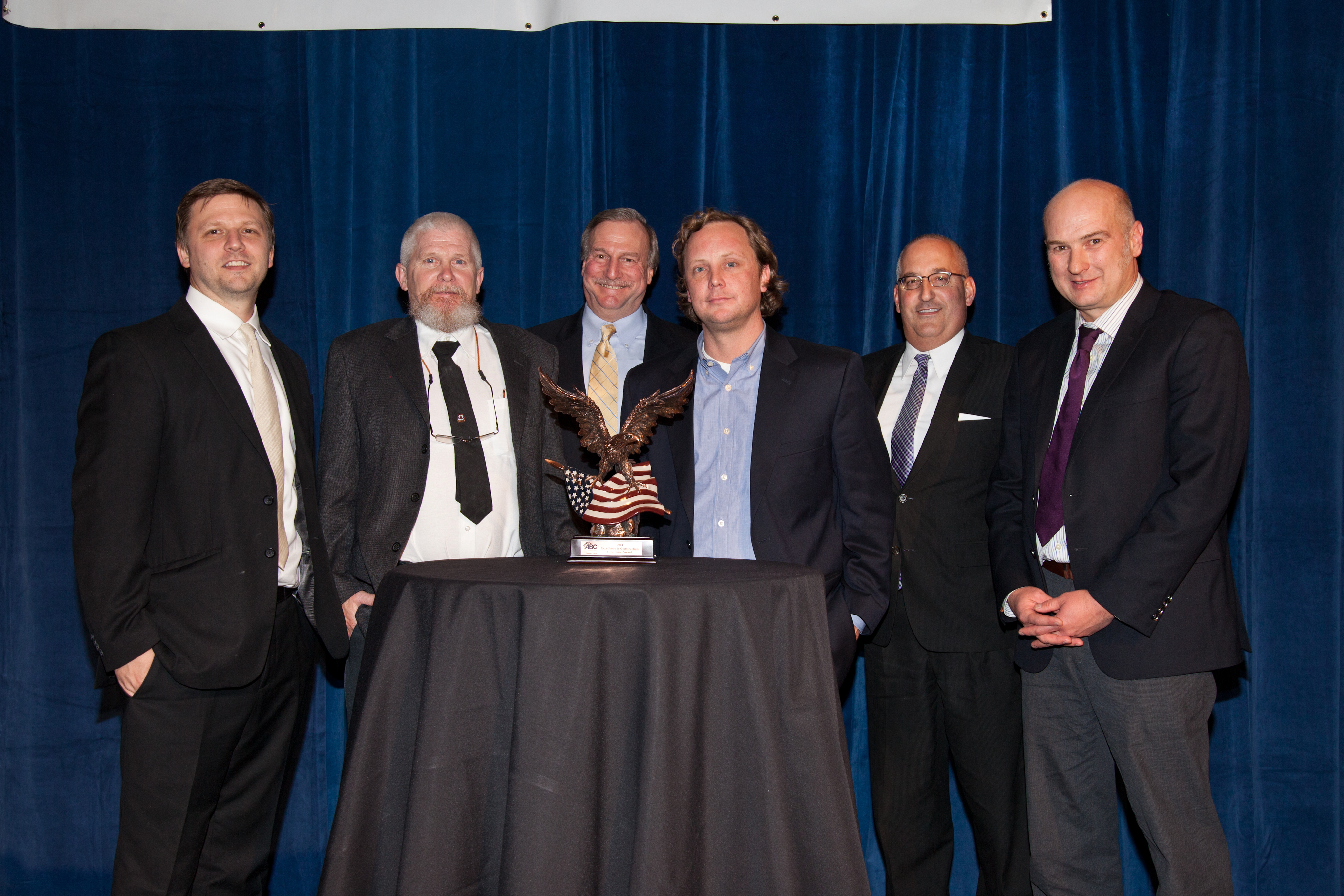 November 24, 2014 2:36 pm
On Thursday, November 20th BPGS Construction took home four awards at the annual award ceremony held at Chase Center on the Riverfront. The mission of the ABC Delaware Awards is to promote open competition through free enterprise and enrich individuals while developing leaders in our community and the construction related industries. The core values of the ABC Delaware Awards include the following:
-a free enterprise philosophy that offers opportunity for all.
-quality through innovation, education and training.
-commitment to the community.
-integrity.
-promotion of health, safety and wellness.
The team took home the following awards that evening:
Excellence in Construction
JPMorgan Chase Parking Garage General Contractor/ Construction Manager 2-5 Million
This project consisted of the construction of a new four-story precast parking garage with 705 parking space, a single elevator and a rooftop bus shelter for JPMorgan Chase Bank N.A.
Green Award & Merit Award
The ABC Sustainable Design Green Award recognizes contractors who completed a construction contract using Green Build Practices The Merit Award recognizes members for their contributions to the industry. In this case, the Merit Award was given due to the construction of the Westin Wilmington on a tight parcel adjacent to the Chase Center. The 130,000 square foot LEED green hotel was completed overcoming brutal weather and an aggressive schedule. The BPGS team constructed this 10-story steel and hollow-core plank structure to the highest standards of the Westin brand.
Honorable Mention
The Hampton Inn & Suites received honorable mention for their entries into the ABC Delaware Excellence in Construction Awards Program.