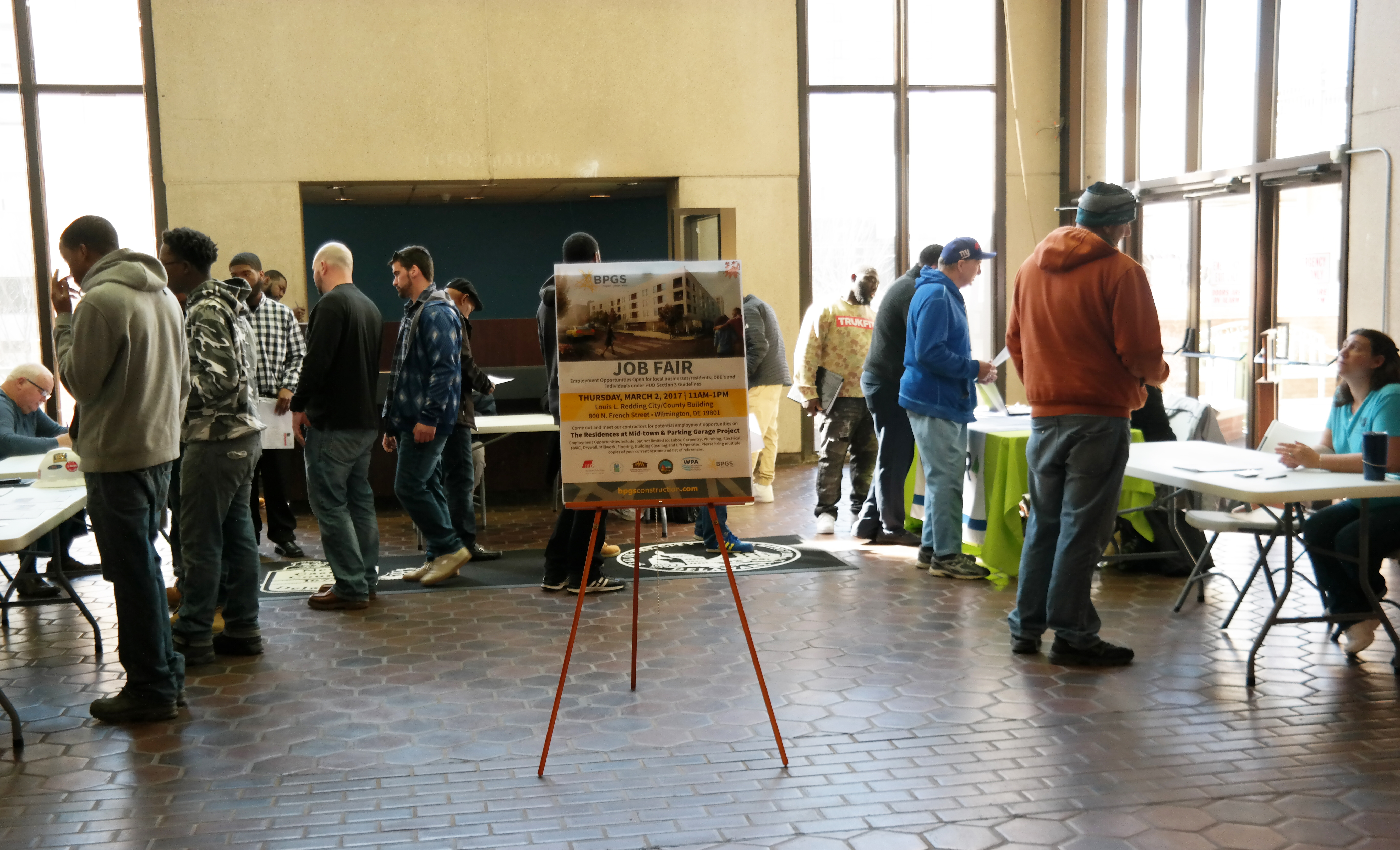 March 6, 2017 6:50 pm
The Residences at Mid-town Park and Mid-town Park Garage is a massive project that requires a lot of manpower. On Thursday, March 2nd, BPGS Construction held a job fair at 800 N. French Street to showcase employment opportunities for local Wilmington businesses as well as residents!
The job fair was an excellent opportunity to learn more about the project as well as meet the contractors. Some of the employment opportunities included: Labor, carpentry, plumbing, electrical HVAC, drywall, millwork, flooring, building cleaning and lift operators.
Thank you so much to everyone who joined us! Looking for more ways to join the BPGS Construction team?
Click here for current opportunities!