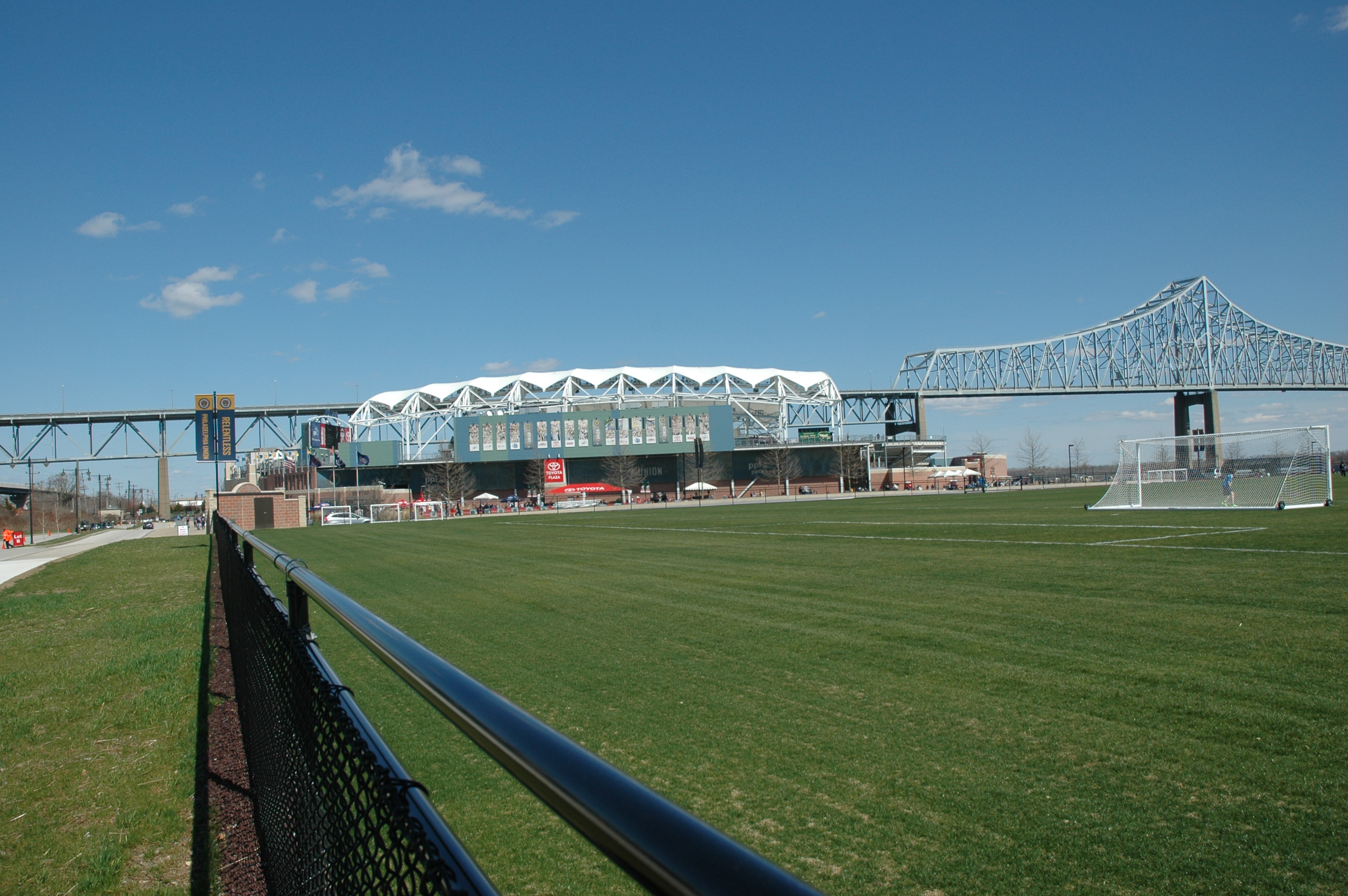 April 16, 2015 8:00 am
Two grass-surface, professional-grade soccer pitches have been completely installed outside of the Philadelphia Union Stadium (another BPGS Construction project) just in time for the warm weather. The new practice fields were celebrated on Saturday with a ribbon cutting ceremony.
The training fields are a part of a long-term strategy for the Philadelphia Union, which also include future infrastructure including an indoor training facility.  As Sakiewicz explained to The Philly Soccer Page, "Everything that we do, we think about it in a very thoughtful and strategic way about how we go about it. The practice facility in relation to your youth academy, in relation to the high school which we have, in relation to our minor league system — Harrisburg, Reading — all the moving parts of youth development that's at our core.
As you can see in the photographs below, this stepping stone for the Philadelphia Union was well received, and BPGS Construction is proud to be a part of the long term goals for the Philadelphia Union.