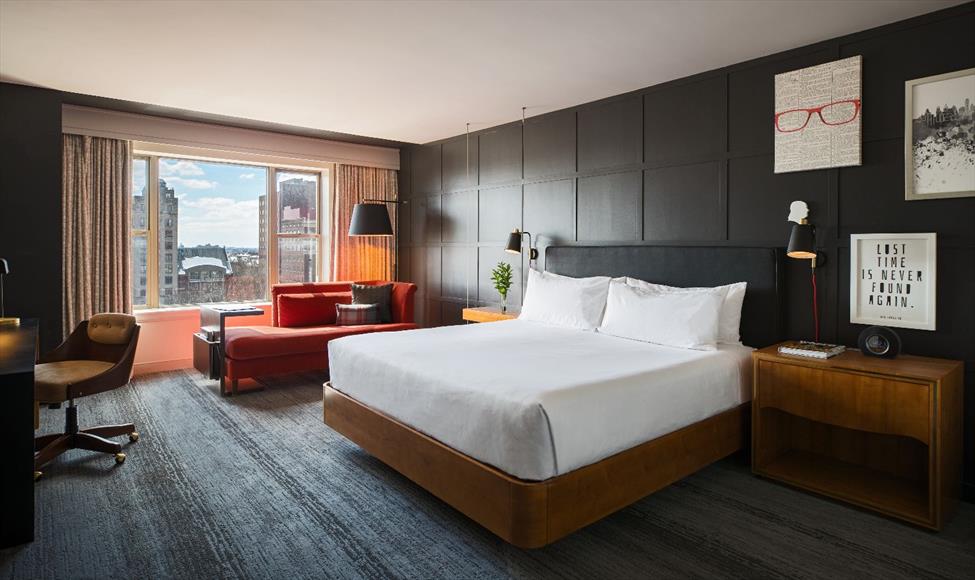 July 2, 2018 1:25 pm
BETHESDA, Md., June 28, 2018 /PRNewswire/ — Renaissance Hotels, part of Marriott International, Inc., together with The Buccini/Pollin Group, today announced the opening of Renaissance Philadelphia Downtown Hotel following a multi-million dollar renovation. This anticipated opening further reinforces the brand's significant growth momentum around the world with upcoming openings planned in neighborhoods from Harlem to Hangzhou, and from Chelsea to Taipei.
"We are thrilled to introduce Renaissance Philadelphia Downtown Hotel, offering guests a sense of clever theatricality and an invitation to experience this historic neighborhood in a modern and unexpected way," said George Fleck, Vice President of Global Brand Marketing & Management, Renaissance Hotels.  "With this hotel opening – our third in the city – we continue the brand's design momentum around the world, creating moments that are sure to inspire stories worth sharing."
In the heart of Old City Philadelphia, the 152-room hotel sets the stage for the spontaneous with unexpected design elements around every corner.  Designed by award-winning firm Campion Platt, the hotel pays homage to the cultural history of the city with a clever irreverence from playful portraits of Benjamin Franklin's five mistresses, created with pixelated $100 bills tucked away in Chez Ben restaurant, to pop-art inspired images of famous Philadelphians adorning each of the guestrooms.