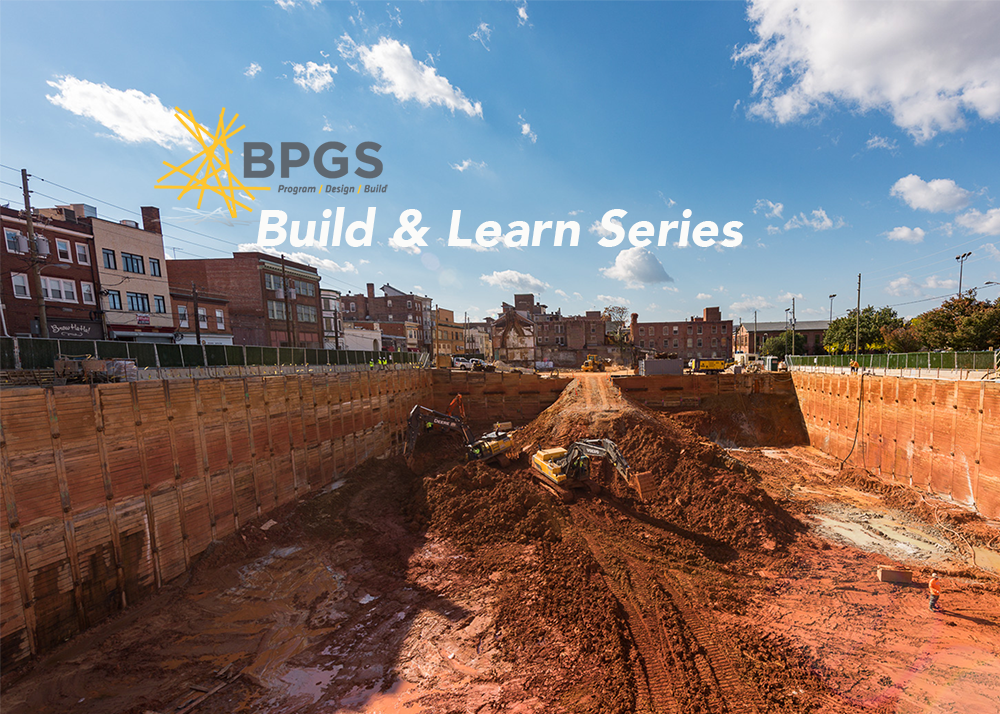 January 27, 2017 3:28 pm
At BPGS Construction, continuous learning is a crucial element to our success. We are constantly improving our processes and investigating new technology that provides better quality. To ensure the entire team is on the same page, BPGS Construction often hosts Build & Learn's which allows everyone to get together at an active construction site and go over new techniques and processes as well as discuss any challenges on a particular site.
Last week, everyone headed over to The Residences at Mid-town Park. For many individuals in the company, this is the largest excavation project to date. This project offered some wonderful opportunities to learn more about:
Sheeting and Shoring
Excavation and hauling of 50,000cy of spoils
Dealing with Groundwater
Dealing with Wet Soils
Waterproofing of the Lagging
Installation of Spread footers
Safety
Piles and Design
Everyone had a great time learning as well as bouncing ideas of each other!