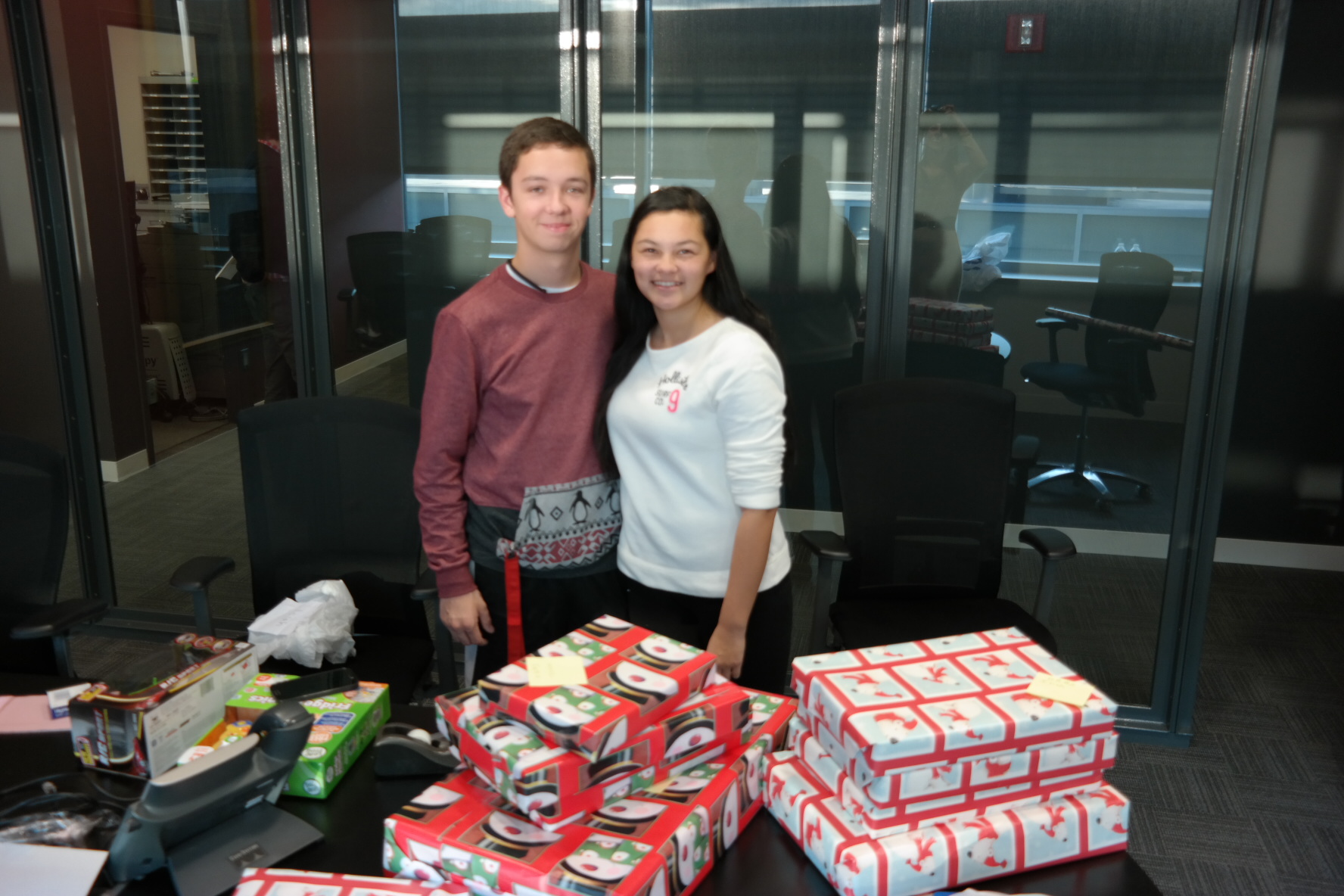 December 18, 2014 2:12 pm
Image Above: BPGS Employee Donna Owens son Tyler Owens and his girlfriend, Sarah Myers , wrapped lots of presents for the needy families. They could compete with Santa's elves in a wrapping contest any day! 
Every year, BPGS Construction is proud to bring hope to needy families in the local Wilmington, Delaware area. The organization raises money throughout the year through fundraising with "Jeans Fridays" for employees. If an employee chooses to wear jeans, they pay $5.00 and the money is saved up by Donna Owens, Vice President and Controller in order to support needy families during the Holiday Season.
This year, BPGS Construction teamed up with Hope House and Neighborhood House . BPGS Construction was proud to raise enough money to make the Holiday Season extra special for 9 children, 2 grandmothers, and 1 mother. Each person also will be presented with their own stocking, packed with personal necessities and treats.
Besides supporting the families, money is also used for grocery gift cards to provide the organizations with funds to feed the needy. Additionally, jackets are purchased for children that are in need and distributed through the two organizations.
All of the shopping and late nights wrapping can be hectic but in the end it is well worth it. The joy on the family's faces is so heartwarming. It is exactly what this season is all about!
From our BPGS family to yours, Happy Holidays!!!