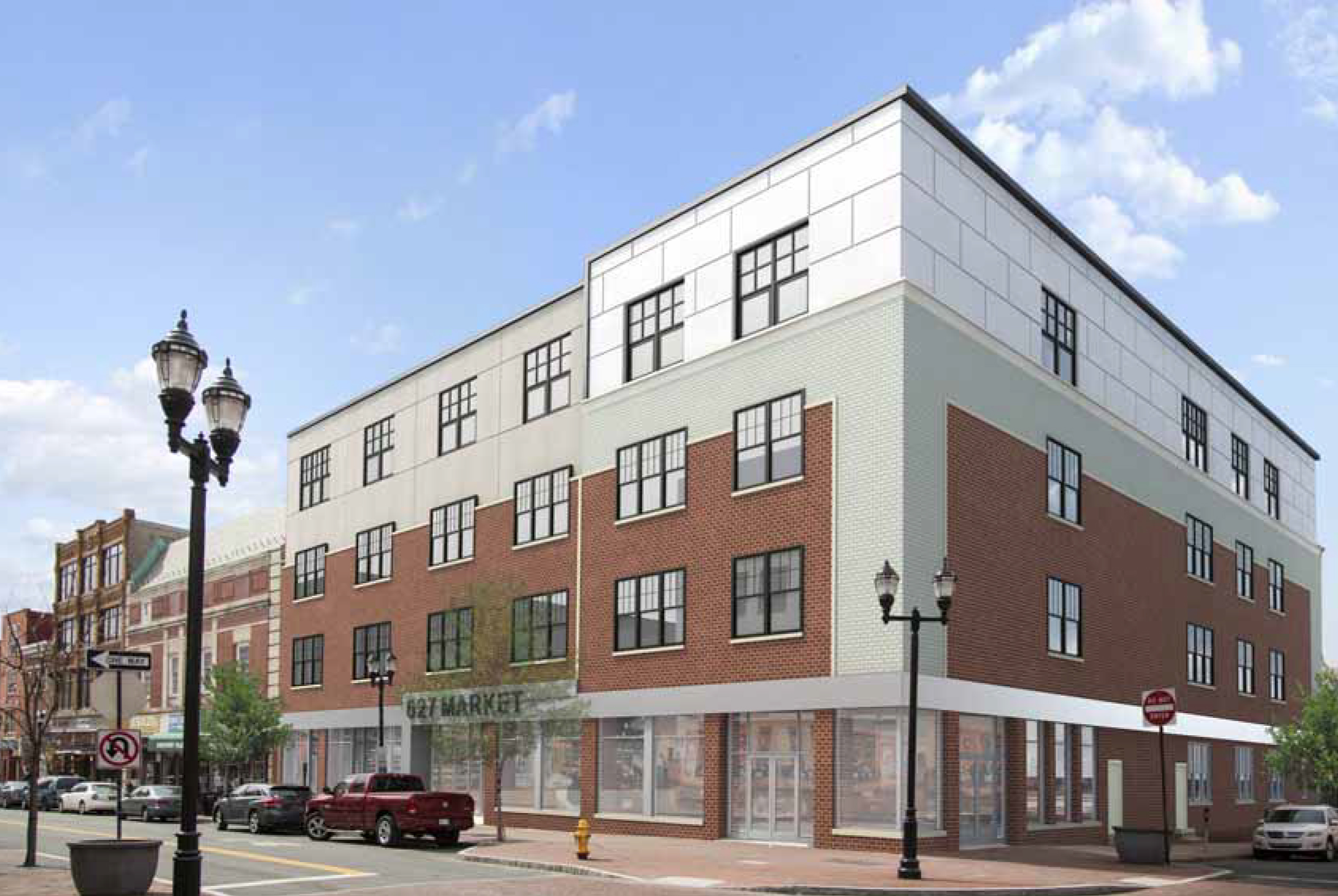 April 3, 2015 8:30 am
Wilmington-based construction company, BPGS Construction is thrilled to announce the topping out of 627 MKT, located on Market Street in Downtown Wilmington, Delaware. The building is a part of a larger-scale project which includes the development of 608 MKT containing 28 apartment units and 3,000 square feet of retail space, both of which are being developed for the Buccini/Pollin Group.
Most recently occupied by Delaware State University, totaling 47,636 square feet, 627 MKT originally was comprised of five structures of varying age, height, floor levels and construction type that have previously been combined into a unified structure. These project obstacles were met with enthusiasm by the BPGS Construction team and the architects at Blackney Hayes.
"After completing such challenging projects in this historic district such as The Queen Theater and the renovation of 421 North Market Street, we have gained the experience necessary to convert, upgrade and modify these outdated, but significant buildings successfully. Our award-winning track record for these complex projects is what excites us to take on the challenge and exceed the expectations of the client," explained Cole Flickinger, Senior Vice President of BPGS Construction.
In the same block, 608 MKT is the first ground-up residential project on Market Street in over 50 years. 627 MKT marks the fifteenth residential project BPGS Construction has worked on in the City of Wilmington as they become an industry leader in the first state.