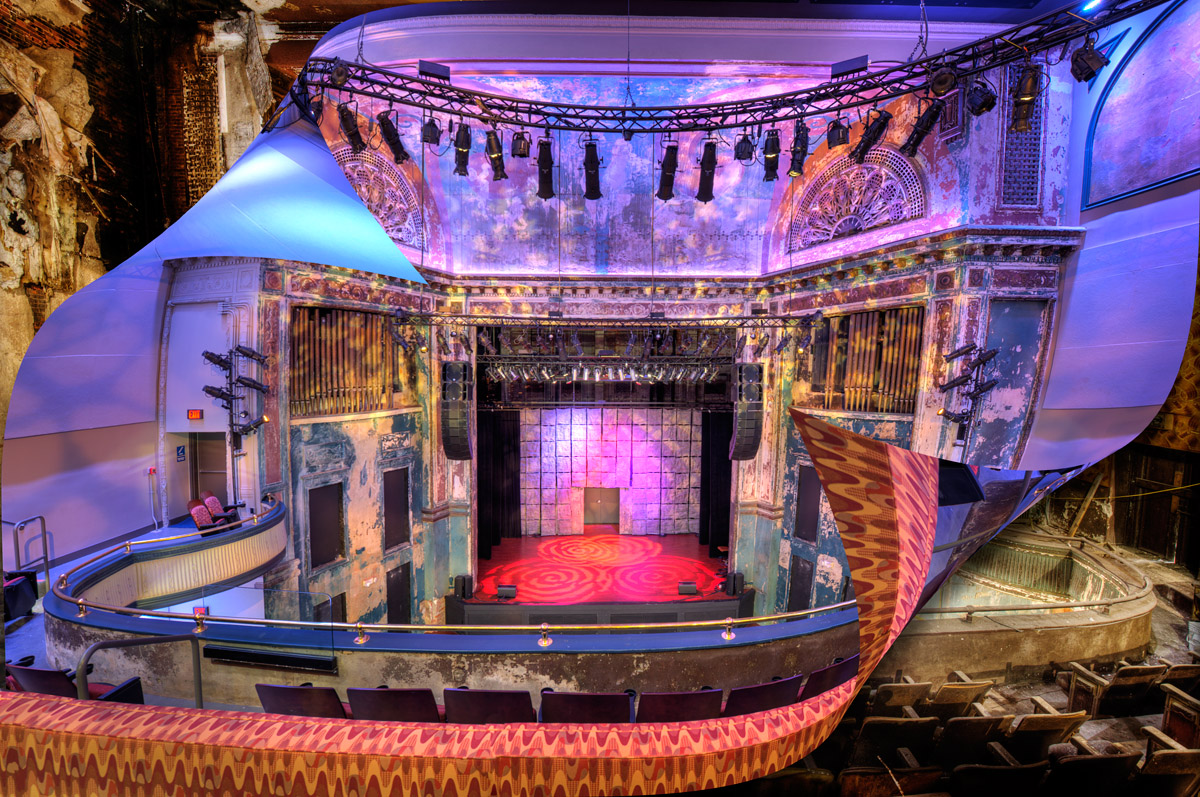 October 23, 2014 5:35 pm
The $25 million dollar restoration of The Queen Theater in Wilmington, DE is one project the BPGS Construction team will forever hold close to their hearts. Originally a hotel built in 1789 the building has deep historical roots within the community. The Queen, which was transformed from a hotel into a movie theater in 1916, closed in April 1959 and its doors remained closed for 5 decades. In 2008 Hal Real, owner of World Cafe Live in Philadelphia, an  venue designed to host live musical entertainment, began talks with BPGS Construction and the city of Wilmington to restore the building into a performing arts and events venue with a full-service restaurant and bar.
The 45,000 square foot building was an intense project devoted to preserving the original historical charm, yet allowing for technology and theatrical attributes that are impressive for the 21st century. With mass amounts of hard work and dedication from the BPGS Construction team, the project was completed in April of 2011 and BPGS Construction was also awarded for Historical Renovation Excellence.
The project as well as finished product created over
Some photographs below highlight the renovation process.
World Cafe Live at the Queen was also renovated with energy efficient processes and was recognized by Governor Jack Markell . To learn more, watch the video below.