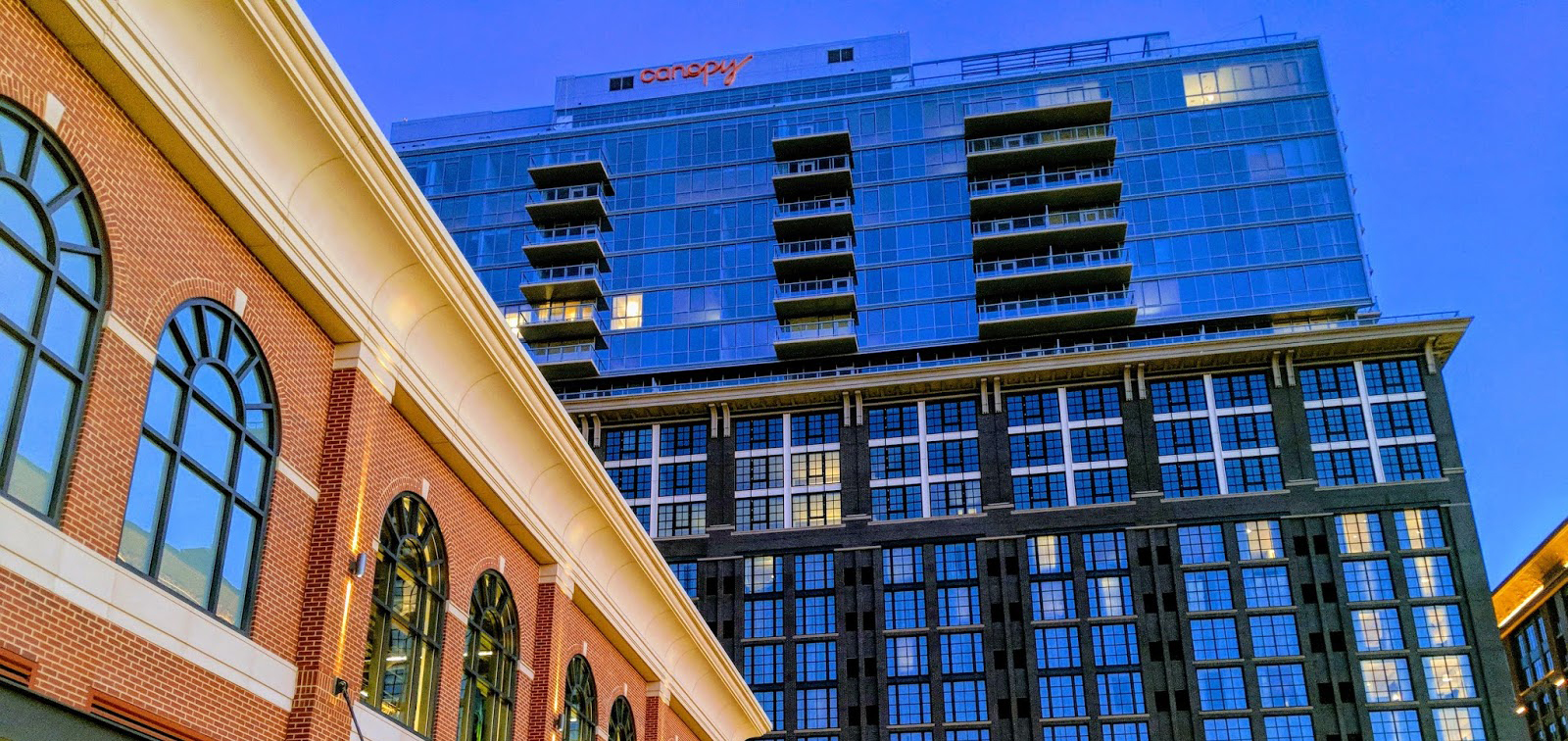 March 20, 2018 4:46 pm
BPGS Construction, The Buccini/Pollin Group and PM Hotel Group are excited to announce the opening of the newest Canopy by Hilton hotel in North Bethesda, Maryland. Located at the center of the new Pike & Rose mixed-use complex, the hotel is only the second North American location for Canopy by Hilton, the first located at The Warf in Washington, D.C.
The upscale 177-room hotel, features 12 suites, 34 queen rooms, 7,700-square-feet of event space, and is estimated to accommodate 65,000 guests annually. In keeping with the brand's commitment to thoughtfully local experiences, the Pike & Rose hotel will serve food and beverages sourced from nearby farms, bakeries, distilleries, and breweries, including 7 Locks Brewing in Rockville, Jailbreak Brewing in Laurel, and Waredaca Brewing in Gaithersburg. The Canopy by Hilton hotel will add to the vibrant local scene of Bethesda and the mixed-use development at Pike & Rose, which already features a sophisticated blend of restaurants, retailers, and live performance venues.
BPGS Construction is proud to have been the development manager for this highly-anticipated project. For more information about Canopy by Hilton, please visit canopybyhilton.com
Image by Robert Dyer