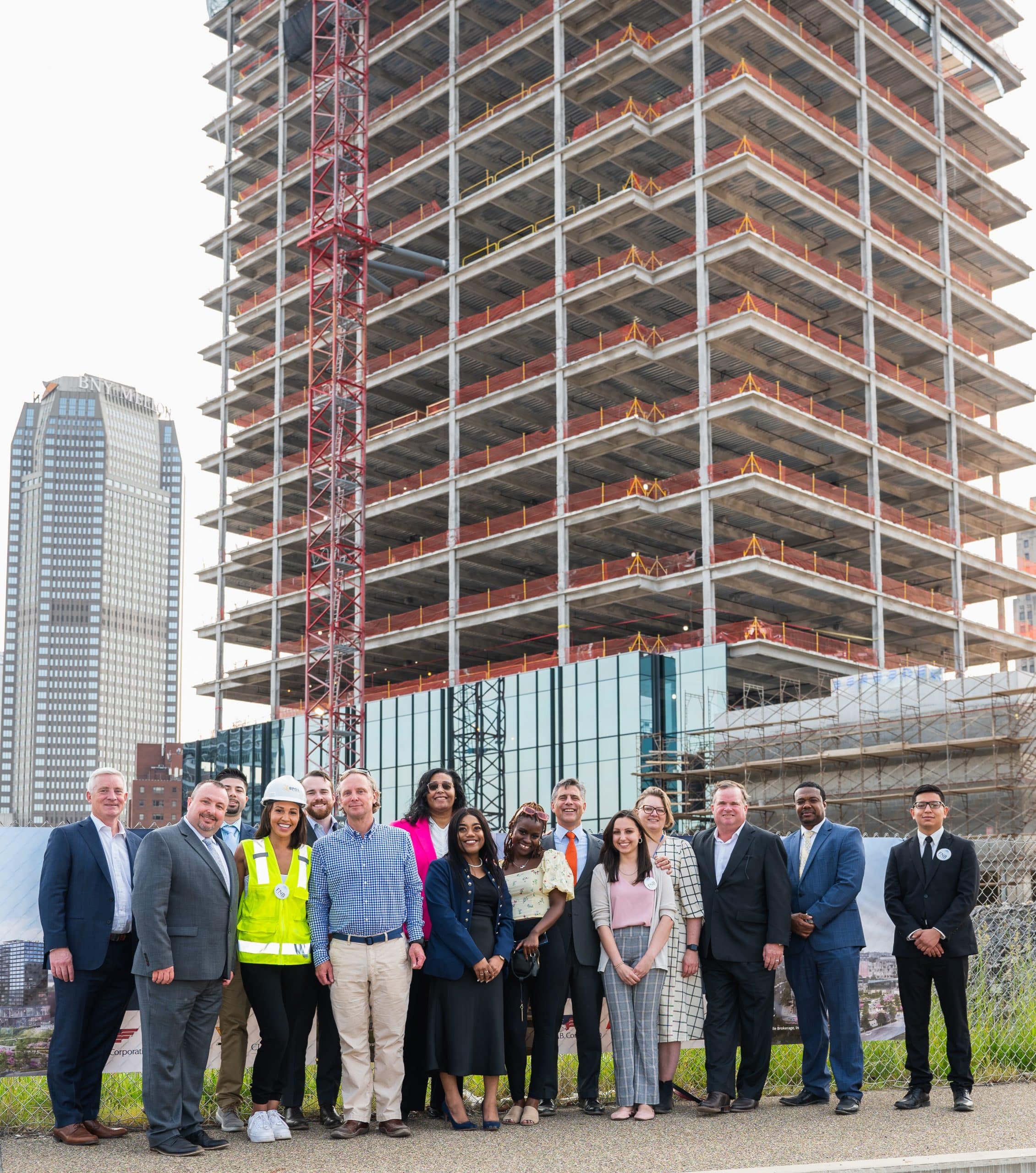 May 22, 2023 1:50 pm
May 18, 2023 marked a significant day for the Lower Hill Redevelopment and Pittsburgh region with the Topping Off Ceremony for the FNB Financial Center, a 26-story commercial office building, home to the new headquarters of anchor tenant, First National Bank. Working with construction manager, PJ Dick, and MWBE consultant, E Holdings, lead developer, The Buccini/Pollin Group in collaboration with BPGS Construction, and project partners, the Pittsburgh Penguins, Clay Cove Capital and First National Bank are proud to announce that one-third of construction contracts for the project have been awarded to minority-owned businesses.
Watch partners, community stakeholders and elected officials give remarks before signing the last structural beam then step back to view the crane lift it over 400′ to it's permanent home at the crown of the building structure.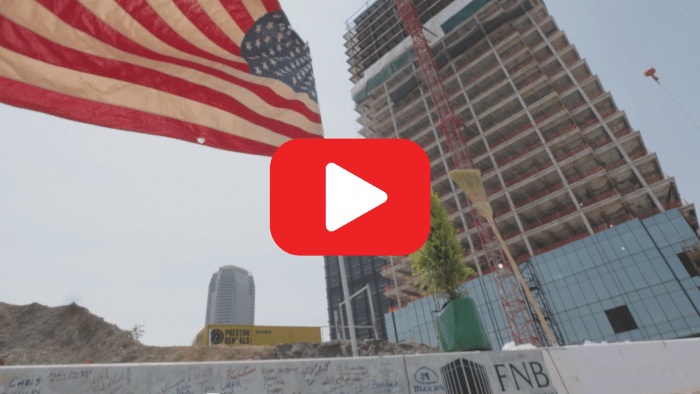 Speakers in order of appearance:
Bomani Howze , Vice President of Development for Buccini/Pollin Group
Deputy Mayor Jake Pawlak
Vince Delie, Jr., President, Chairman and CEO, F.N.B. Corp
Kevin Acklin, President & CEO, Pittsburgh Penguins
Theresa Giacomino, PJ Dick
City Councilmember Daniel Lavelle
Amachie Ackah, Managing Partner, Clay Cove Capital
Missy Johnson, Owner, Diverse Industrial Solutions
Janai Williams, Managing Partner, E.Holdings Inc.
Dr. Kimberly C. Ellis, Director of Community, Arts and Culture, Buccini/Pollin Group
Chris Buccini, President, Buccini/Pollin Group