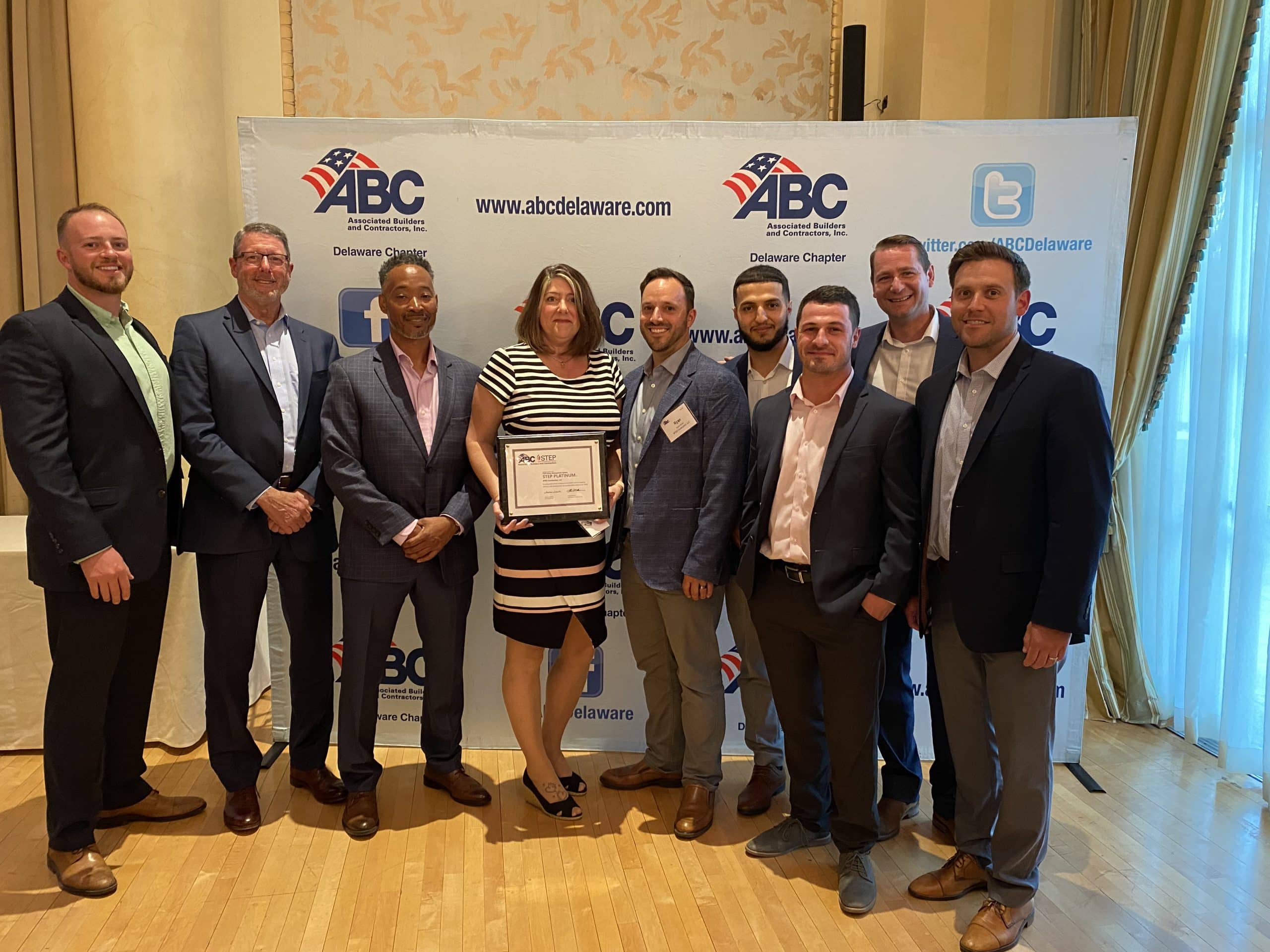 May 9, 2022 5:34 pm
Founded in 1989 as a safety benchmarking and improvement tool, Safety Training Evaluation Process (STEP) has evolved into a world-class safety management system that dramatically improves safety performance among participants regardless of company size or type of work. Participating ABC member firms measure their safety processes and policies on 25 key components through a detailed questionnaire with the goal of implementing or enhancing safety programs that reduce jobsite incidents.
The STEP award program provides an organized approach to analyze and further develop a company's safety and loss prevention program and provides a vital, an objective method to measure safety program improvements. STEP award certificates are given in categories bronze, silver, gold, platinum and diamond.
BPGS Construction is honored to received this year's STEP Platinum Award from ABC Delaware!
BPGS accepts responsibility for enacting, maintaining, and improving our company's safety standards and expects full cooperation by all associated parties toward the prevention of occupational job-related accidents. As additional safety measures, BPGS has designated a 3rd party Safety Consultant to periodically audit projects to evaluate performance, discuss local problems, and assist in resolving them. Our Project Superintendents carry full responsibility for the safety of their projects as well.
The BPGS Safety and Health Program is designed to reduce the number of injuries to a minimum, and to send each associate safely home to their families every day. Our goal is zero accidents and injuries, and we are proud ABC Delaware has recognized our commitment to safety through this award!
Please join us in congratulating all BPGS employees on this companywide accomplishment, especially Safety Administrator Michele Garcia!