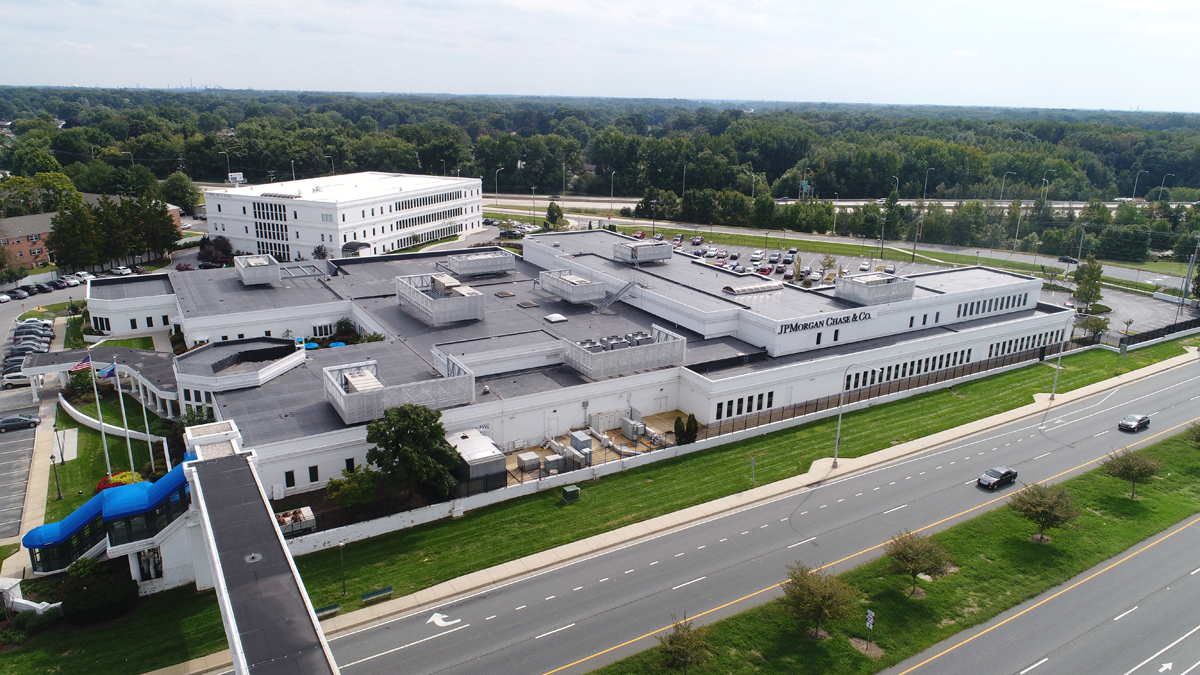 October 16, 2018 8:00 am
JP Morgan Chase located at the Iron Hill Corporate Center in Newark office plaza received a roof makeover.
BPGS Construction installed screens for aesthetics & platforms for serviceability around 8 RTU's (Rooftop Units) for JPMC's Iron Hill Facility. In order to install the screens & platforms, structural reinforcements were required on both the interior and exterior of the building. The rooftop screens improve the overall building appearance and provide a much better perspective from both the ground and skyline.