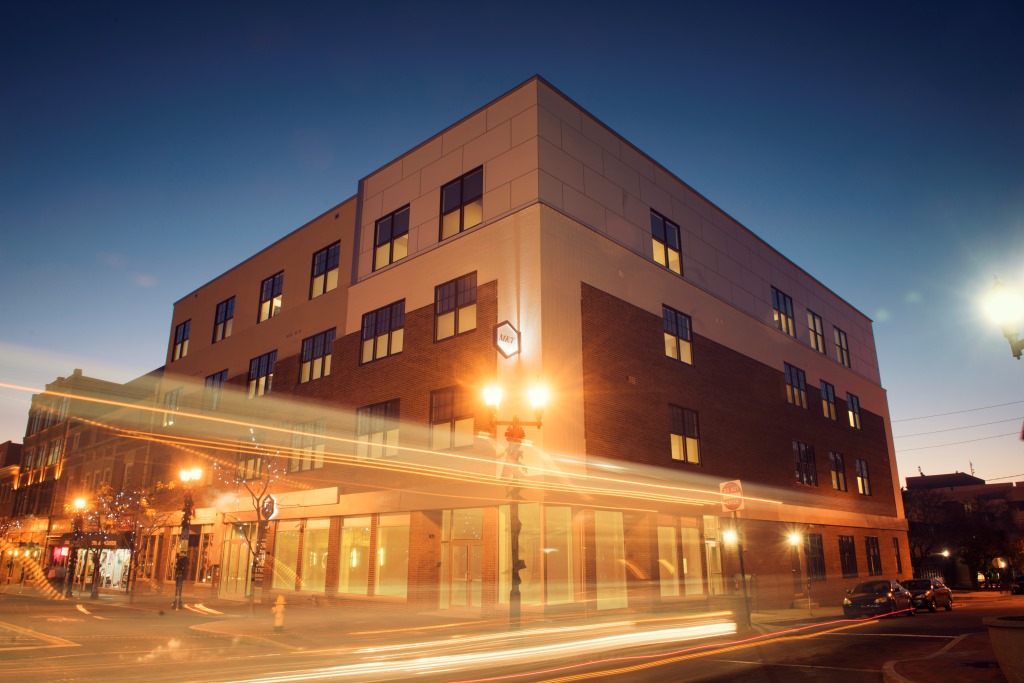 December 3, 2015 7:31 pm
BPGS is thrilled to show off some recent photography of the striking construction of 627 MKT located at 627 Market Street in Wilmington, Delaware. The photos were taken by Joe del Tufo Photography.
The 4 story, 46 unit apartment building with ground floor retail was a historical renovation with an additional level added to the top of the building. The results were not only an amazing transformation to the building, but to the revitalized Market Street District as well.