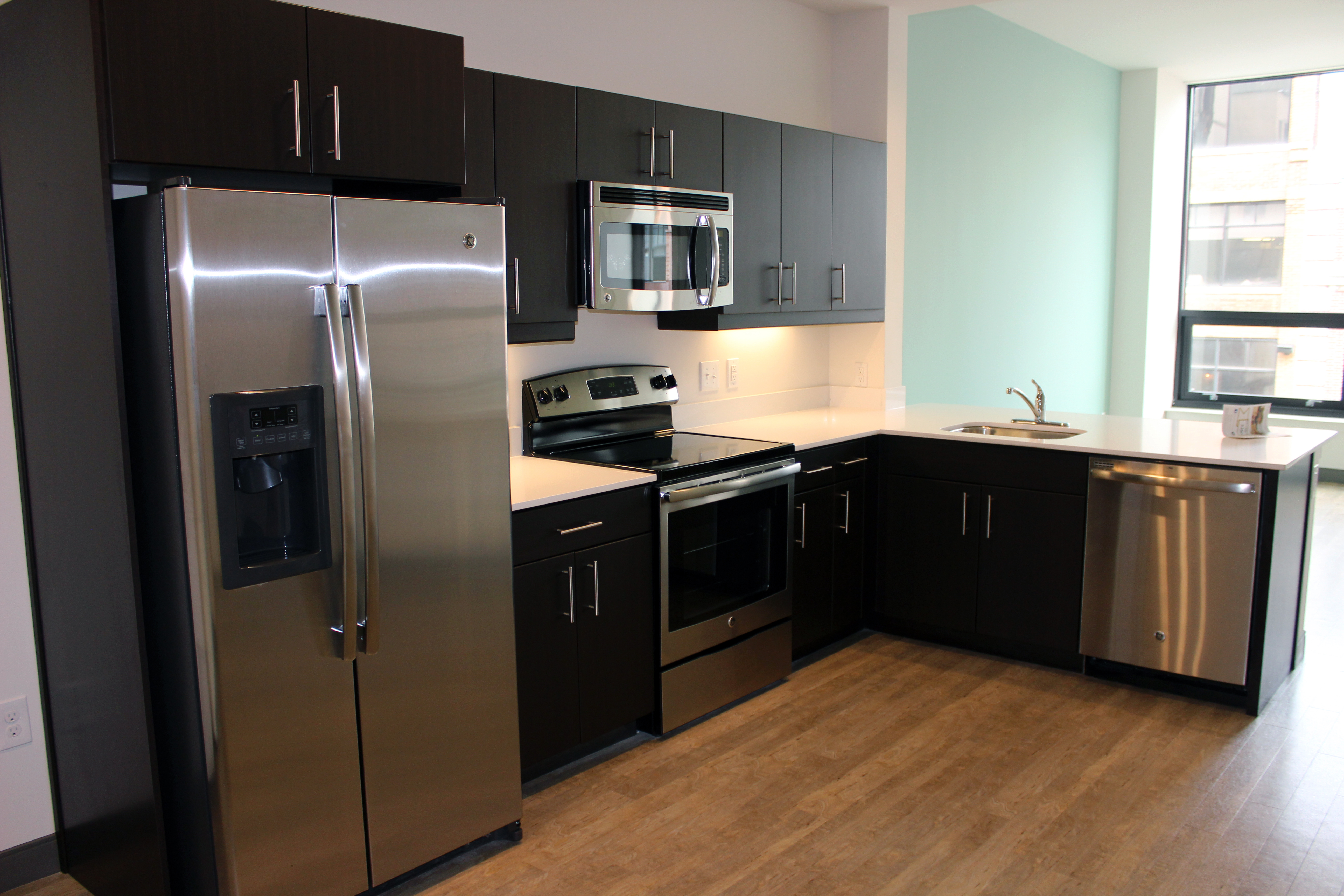 June 18, 2015 1:55 pm
BPGS Construction is thrilled to announce the completion of 608 Market Street in Wilmington, Delaware. Totaling 29,530 square feet and featuring 2,811 square feet of retail, 608 Market Street is the first ground-up construction project in over 50 years on Market Street and is a pivotal moment for the city of Wilmington. Residents began moving in on Tuesday, June 15th!
The design for the building façade takes its inspiration from DCAD's building with the metal panels/storefronts simulating columns. The metal panels at the top of the building create a more modern look created with an elegant nod to the historic surrounds with the brick/stucco as a more proper selection within the historic district.
The team had a great time collaborating on the project and overcame several challenges including very tight city site logistics, and coordinating the street facade to appear cohesive when utilizing many different materials including metal panels, storefronts, brick, and aluminum clad windows. We are proud to report that the results are stunning. Check out the photos of the gorgeous 28 apartment unit complex with retail space on the first floor, below!