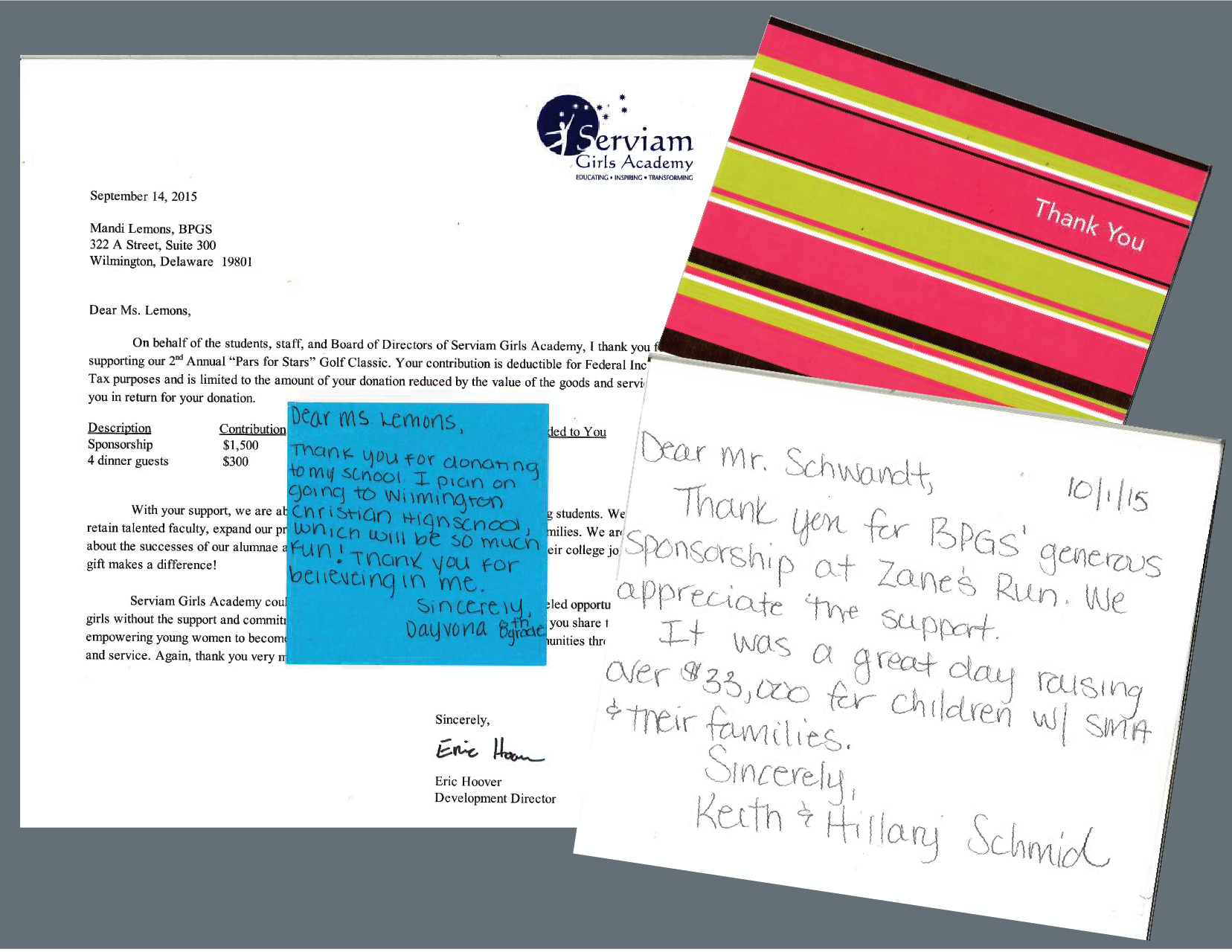 October 13, 2015 1:46 pm
One of BPGS Construction's core values is serving the local community and those in need. BPGS Construction is able to do this through sponsorship opportunities, our team's efforts and even in our day to day work.
Sponsorship Opportunities- Whether it is through opportunities such as Zane's Run or the Servian Girls Academy, BPGS is blessed to be able to support such incredible causes.
Team Effort- Each of our individual employees have passions that fuel them and they are able to share their gifts with others. From walking dogs at the Delaware Humane Association, our jeans for a cause days, volunteering at nursing homes or coordinating tutoring at the local school, those on our team are not only extremely intelligent, they have HUGE hearts.
Day to Day Work- It has never been a more exciting time to be in the construction industry and it is especially exciting here as we participate in projects such as Market Street Village and 608 MKT, the first ground up apartment community in over a half decade on Market Street in Wilmington, DE. Each employee lives and breathes the revitalization effort here in the City of Wilmington and the joint effort with the community contains an indescribable excitement that is contagious.
Why do we do it?
It is not for that pat on the back…simply put, we do it because it feels good. Here are 5 reasons why BPGS Construction gives back:
We build relationships with the local community- through giving back we are able to meet some incredible people we would have not met otherwise.

It gives our employees purpose- did you know that those that give back actually live longer and are at lower risk for health issues such as dementia? We think that by living purposefully and making a difference in the world our employees are not only helping the world around them, but helping themselves too.

It brings us closer together- There is nothing that screams family then collaborating to help others.

We put ourselves in the other persons shoes- We've all been through difficult situations and we want to be there for others in their time of need.

We come from humble beginnings- BPGS Construction comes from modest beginnings and was grown from the ground up. We know what it is like to work hard for everything and run into a few hiccups on the way, which is why we want to be there for others.
If you would like to be a part of our growing team and feel your values match up with BPGS Construction's check out our current openings here.