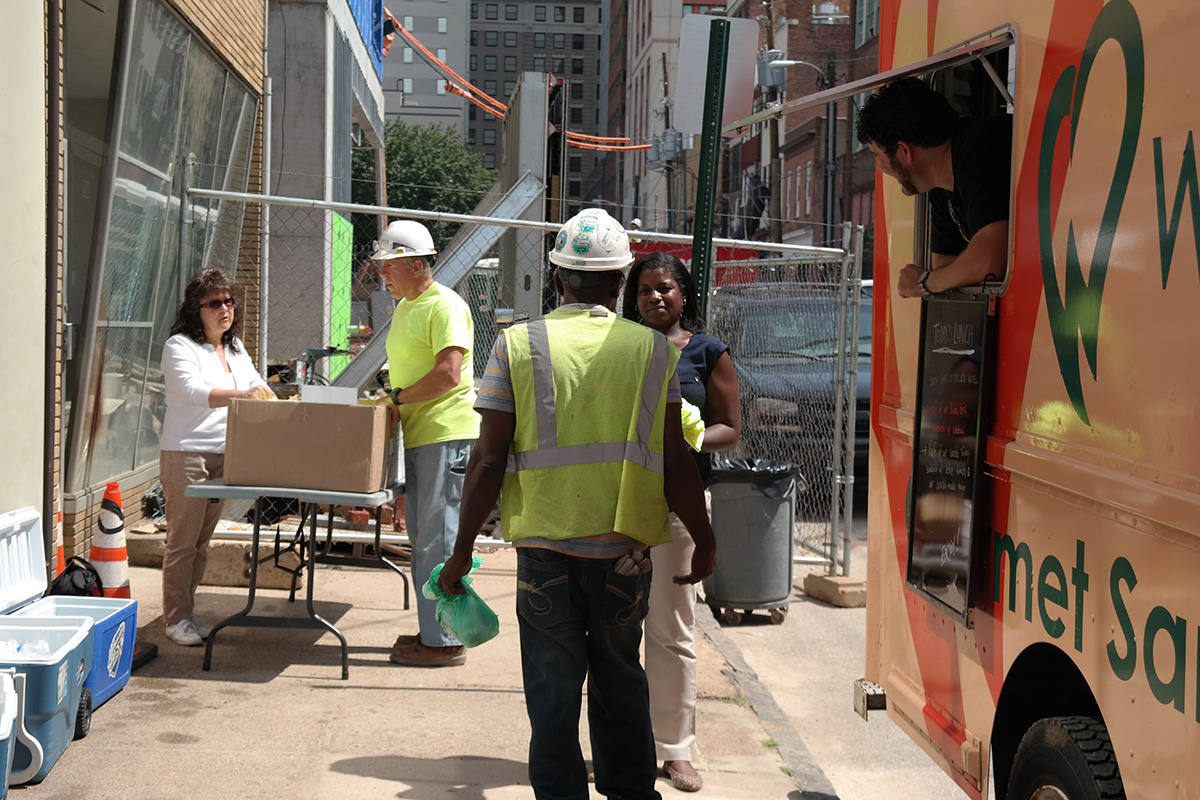 July 6, 2017 5:28 pm
At BPGS Construction, we are extremely grateful for our contractors and subcontractors and all of their incredible hard work and diligence on each and every project!
To celebrate their efforts, last Thursday at The Residences at Mid-town Park job site, we brought in local favorite, Wildwich, for lunch! Their food truck serves up delicious gourmet sandwiches, soups, salads, baked goodies, fresh lemonade, and exquisite coffee.
Thank you so much again to all of our contractors for their help again! Our continued success is because of all of you!