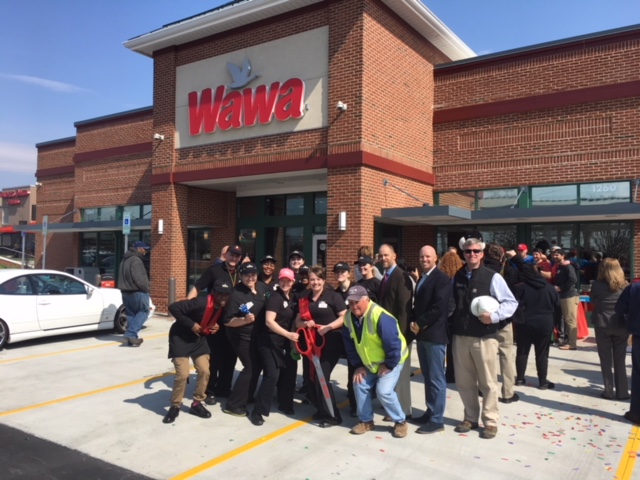 April 25, 2018 6:07 pm
Wawa convenience store and gas station opened April 19, after a year of being under construction at the Loch Raven Commons development, the former site of defense contractor Raytheon Co.
A ribbon-cutting ceremony was scheduled for 10 a.m. during which the store would host a charitable hoagie-building competition called "Hoagies for Heroes," between the Baltimore County fire and police departments.
The grand opening of the Towson store marks the chain's sixth store to open in 2018. Wawa plans to open 50 new stores this year and remodel another 75 throughout its operating area in the Mid-Atlantic and Florida, the release states. Approximately 40 employees work at each store.
"It's a project I'm very proud of," County Councilman David Marks, who represents the area, said a couple days before the opening. "[The project] took the dilapidated Raytheon property and is revitalizing it into something that will greatly improve the Joppa Road corridor."