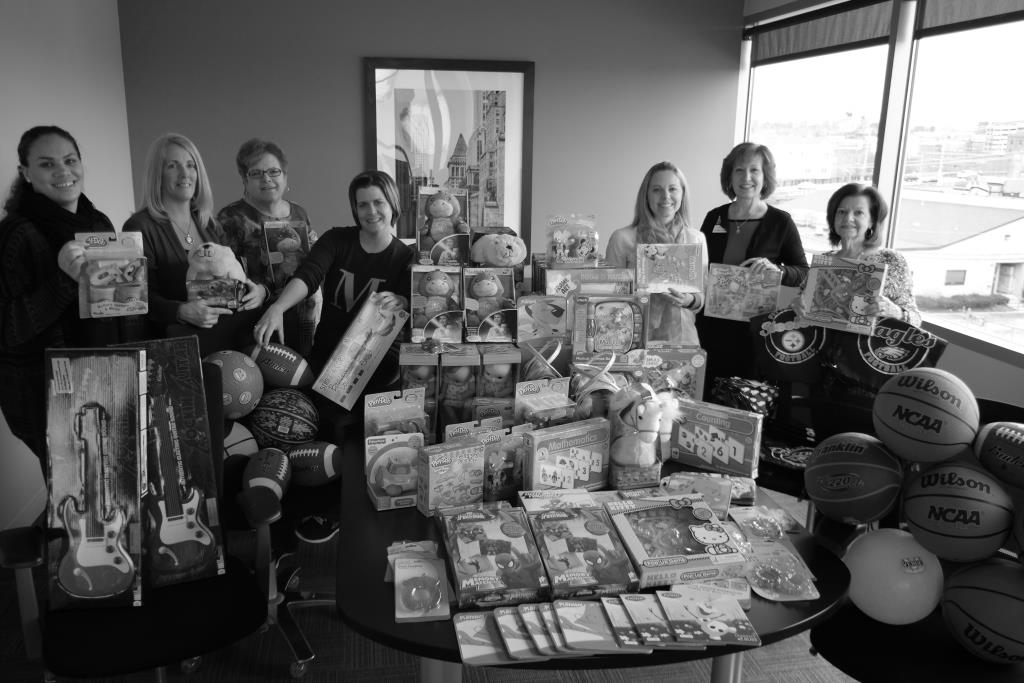 December 22, 2015 4:20 pm
BPGS Construction in correlation with The Buccini/Pollin Group's Season of Giving has come to an end. Our team has collected barrels of clothes for the homeless served at St. Patrick's Center, boxes upon boxes of food for the children served at Reeds Refuge and raised funds for the United Way. Our $5 Jeans Days raised enough funds for us to adopt 4 families through the Neighborhood House in Southbridge, contribute toys to the Neighborhood House Toy Room for families that did not get adopted to still provide their children with a Christmas present, a ShopRite Gift Card for the Neighborhood House to fill their pantry that local residents in need utilize and provide toys and presents for children in Delaware's Foster System who have been displaced from their families through the Kind to Kids Foundation.
We want to thank each and every one of our wonderful employees for their help in making this Season of Giving a HUGE SUCCESS and special thanks to Mandi Lemons and Donna Owens for helping organize some of our events as well as all of those who helped shop, wrap and deliver!
We are looking forward to making 2016 even bigger and better!