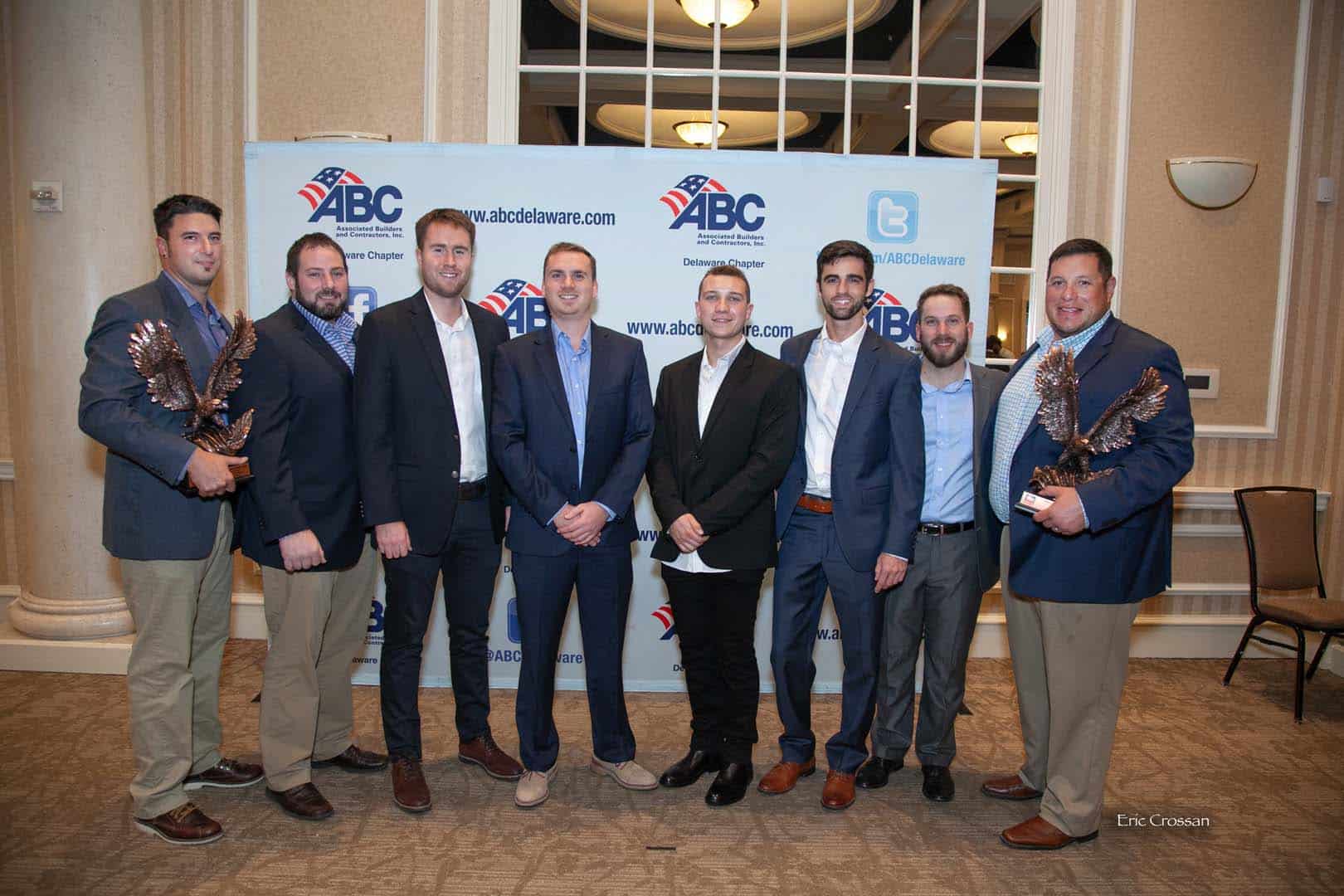 November 23, 2021 5:58 pm
Every November, the Associated Builders and Contractors, Delaware Chapter (ABC) spotlights the best of the best within the construction industry at the Excellence in Construction Awards. This year, three BPGS Construction projects were recognized by the organization:
101 dupont place received the Excellence Award for projects over $30 million. The project is a 198-unit multifamily residential community within the historic Dupont Building in Wilmington, DE. The project converted 240,000 SF of vacant office space across 13 floors into a luxury apartment community, featuring studio to 3-bedroom apartments, a resident lounge in the historically-preserved DuPont Company boardroom, Wilmington's first rooftop deck, and more.  The Cooper received the Merit Award for projects over $10 million, and Marlette received Honorable Mention for projects over $5 million!
The Cooper was honored with the Merit Award for projects over $10 million. The Cooper is a 92-unit multifamily residential community on Lower Market Street in Wilmington, DE. The Cooper, as noted in the name, pays tribute to the former Cooper Furniture Store that previously occupied the site at 212 N Market Street in the 1950s with its iconic sign on King Street. The design of the present-day Cooper honors the rich history of the location by refurbishing the original cast-iron façade built in 1874 by Royer Brothers of Philadelphia.  This project combined the former Cooper Furniture building with several other parcels that were unfit for modern use to introduce a vibrant apartment community with a stunning courtyard reminiscent of Scandinavian architecture and rooftop deck overlooking Market Street.
Marlette Funding at The Concord was also awarded Honorable Mention for projects over $5 million. The project is three-story, 60,000 SF built-to-suit Class A office space for the financial technology company, Marlette Holdings, Inc., the parent company of the Best Egg consumer lending platform. Located in the newly redeveloped mixed-used community The Concord, Marlette's headquarters feature a two-story atrium that opens to a grand stair with glass railing and terrazzo tile, 48 open collaborations spaces, 3 kitchen areas, a fitness center, locker rooms, and outdoor patio.
Please join us in congratulating the BPGS Construction project teams on this incredible achievement!