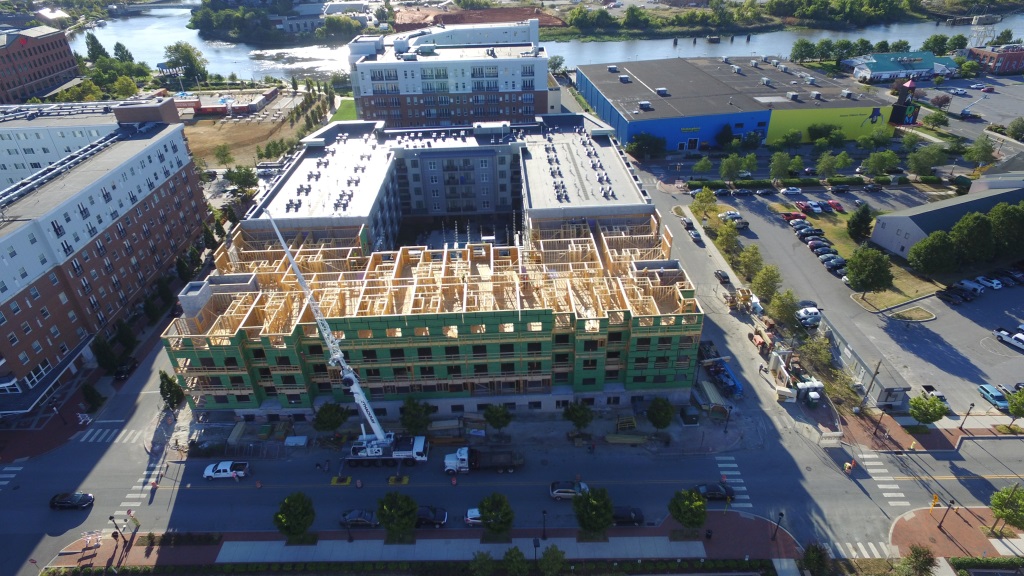 September 20, 2016 1:08 pm
The Wilmington Riverfront is looking a little different each day thanks to BPGS Construction! BPGS Construction is thrilled to announce the topping out of The Residences at Harlan Flats Phase II, a 76 apartment project consisting of one and two-bedrooms that will complete The Residences at Harlan Flats plan. Phase II will also add 35 covered parking spaces to the existing residential community that  includes an outdoor swimming pool, business center, fitness center and resident lounge completed in phase I.
Congratulations to the BPGS team working on this project!