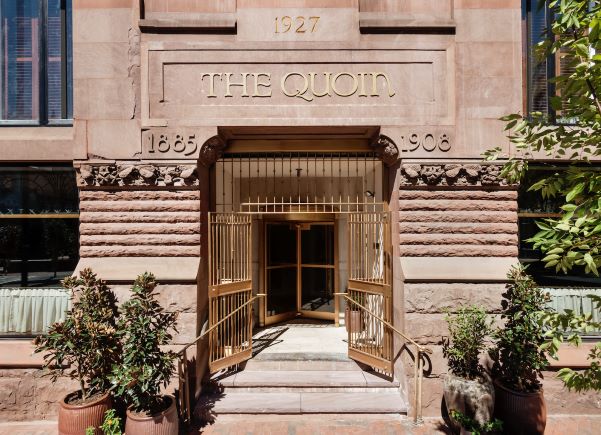 April 13, 2023 5:42 pm
Every year the Preservation Alliance for Greater Philadelphia presents Preservation Achievement Awards to projects and individuals who work to promote the appreciation, protection, and appropriate use and development of the historic buildings, communities and landscapes in the Greater Philadelphia Region.
For the 2023 Preservation Achievement Awards, the Alliance honored BPGS Construction with a Grand Jury Award for our role in the restoration of the former Security Trust and Safety Deposit Company Building at 519 N Market St in Wilmington, Delaware that is now home to a 24-room luxury boutique hotel The Quoin. The Grand Jury Awards "celebrate the highest level of achievement in historic preservation."
The Quoin, was a $17 million historic renovation and adaptive reuse of Victorian Romanesque brownstone designed in the 1885 by Philadelphia architect Frank Furness. Spanning 27,000 square feet, the hotel features a 75-seat Fireplace Cafe & Lounge, 155-seat ground floor restaurant, a lower-level cocktail lounge, and Wilmington's first rooftop bar.